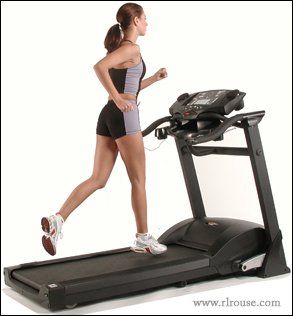 When you are on a treadmill it can be very difficult to push through an entire workout. Taking the time to understand how you can poise yourself on the machine and what techniques you can institute throughout your workout may improve the quality of your runs.
As with any other fitness endeavor, you want to make sure that you understand what your goals are. Having reasonable and healthy goals set may help you get through the workout that otherwise would have felt insurmountable.
First, you want to make sure that you are taking the time to concentrate on your breathing. This is of the utmost importance while you are running and if you do not concentrate on breathing it may start to cause you any problems.
Saying that you will concentrate on breathing is easier than it may seem. When you are getting into an intense run you want to make sure that your focus is still on your breathing rather than on your burning legs or anything else.