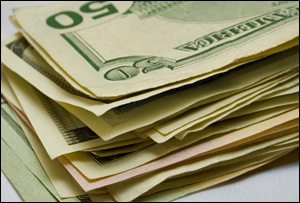 Let's be honest: money is tight for most of us, regardless of how much we're currently pulling in. As a result, we should strive to make the most of each and every penny versus rushing into any major financial commitments.
Unfortunately, some of the biggest budget blunders happen when people don't do their homework and try to make crucial decisions as quickly as possible.
While you don't' necessarily need to be paralyzed by fear when it comes to your finances, you should take special care when it comes to the following major lifestyle milestones and how they might impact your savings account.
Buying a Car
For many, purchasing a vehicle represents the first major investment that they've ever made. However, there's much more to buying a new car than a shiny paint-job. Among the many mistakes first time car buyers make are failing to shop around or going for the first model that caught their eye.
Between getting crucial details on used cars to failing to actually test drive their dream vehicle, make sure to spend some time mulling over your decision to invest in a new ride. After all, deals will come and go: don't let yourself get stuck with a clunker because you lacked patience.  [Read more…]