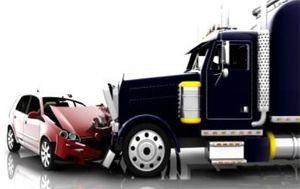 Disclaimer: The contents of this article should not be taken as legal advice and should only be used as a resource to provide information about key things to remember legally between car and truck accidents. You should always seek for the services of a lawyer specializing in car and truck accident cases to give you a more in-depth view of this matter.
Nobody wants to be involved in any type of vehicle accident, may it be with a car or truck. That kind of experience can be very daunting, stressful and would require you to shell out cash in the process.
It's because of this reason that whenever you're behind the steering wheel, you're very careful and you always make sure that you don't keep your eyes off the road. You're always focused when you're driving, and you pay attention to all other factors involved like the road signs, pedestrians, and traffic flow.
However, no matter how hard you try, there might be instances when you'll be involved in an accident because of someone else's negligence. And in times like these, you need to know what to do legally. You're dealing with properties and sometimes, your life in this kind of situation, so it's just right that you're knowledgeable enough about what to do legally.  [Read more…]