Picture of the day - September 8, 2006
The Damascus High School Baseball Team Of 1927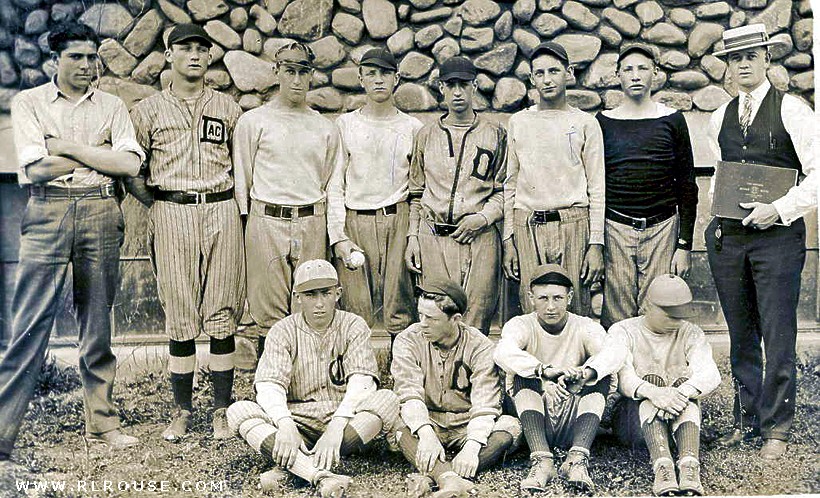 Click photo to enlarge
The game of baseball has long been a favorite pastime in the beautiful town of Damascus, Virginia. At various times in its history, Damascus has played host to lots of baseball teams ranging all the way from Little League to semi-pro. Many generations of ballplayers have stood at home plate in Backer Park waiting for a pitcher to throw that perfect pitch. It's a cycle that has repeated itself year after year since the park was built in the early 1920's.

Today's picture is a portrait of the 1927 Damascus High School baseball team. I love vintage photographs, especially when they feature something or someone in the area where I grew up. This one is special to me for several reasons. First of all, I have always loved the game of baseball and I grew up playing it on Damascus' ball fields...including Backer Park.

This picture also gives me a glimpse at life in Damascus in 1927, the year in which my precious mom was born. Mom loves to tell us about the things she did as a young girl growing up in Damascus, and seeing a picture taken the year she was born adds an extra dimension to those colorful stories. And the fact that the baseball team posed for the picture with the Rock School in the background makes the image even more interesting since granddaddy Parker helped build it. I just love this snapshot in time!
---
Picture Of The Day Homepage | Submit a photo