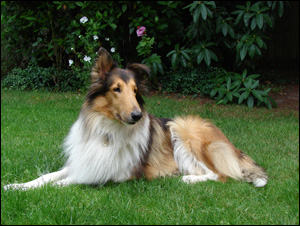 If you are someone who has a dog or any other pet that you keep outdoors, one of your first priorities is going to be keeping your animal safe. Animals can become curious or even spooked, and before you know it, they end up out of your yard and onto the neighbor's property or worse, they end up in the street, surrounded by fast-moving vehicles. If you have a pet that needs to be outside, it is time for you to consider electric pet fences.
When thinking about electric pet fences, it is important to understand how they work. All pet fences work by having the animal wear a collar with a special receiver on it. This is connected to an underground wire or to a wireless system that is set up around the home. When the dog or cat passes the set boundary, it receives a mild, unpleasant shock. While the shock is not enough to hurt the animal, the sensation is definitely one that the animal does not want to repeat, causing the dog or cat to shy back onto your property.
There are several advantages to the electric fencing system for your dog or cat. First, the fence is invisible. If you want to make sure that your have a clear view of the property around yours, the invisibility of the fence does not break the sightline. You will not need to worry about the expense of putting up or maintaining a fence to keep your animal in, especially a fence that will need to be tall enough to stop a jumper and set deep enough into the ground to beat a digger.
Another major advantage of electric pet fences is that they do not have to compete with your animal. Dogs can jump very high, especially when it comes to the sporting breeds, and cats are skilled at climbing and squirming between rails or underneath fences. Take a moment to consider what your pets' capabilities might be and what kind of standard fence might thwart them. In some cases, you may need a fence that is up to seven feet high and dug more than two feet into the ground. It also needs to be a solid fence as many animals can slip between bars and rails with distressing ease.
When you are considering purchasing electric pet fences, you'll discover that there are many fences available to you. For example, some fences are designed to contain one animal, while other fences are capable of containing two or three. Some fences are also specifically geared towards cats or dogs, while other fences can deal with both. Read the documentation before you buy and choose a fence that suits your needs.
There are some terrific options available to you when you want to keep your pets safely at home. Choose an electronic pet fence to preserve the look of your property and also to make sure that your cats and dogs are kept within reasonable bounds.
About the author: This article was written by Sarah Stoltzfus on behalf of Fi-Shock, a company that has been manufacturing top-of-the-line electric fence systems since 1968 and is globally recognized as a leader in the electrical fencing industry.
Credits: Photo courtesy of Max Ivanov.