Picture of the day - May 31, 2005
Looking Down From Backbone Rock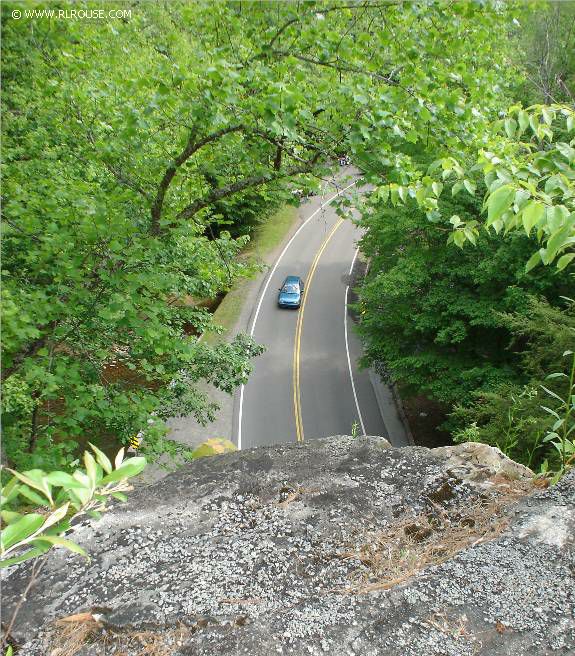 Today's picture features the view from atop Backbone Rock at Sutherland, TN (just 3 miles from Damascus, Va). This view provides a little perspective about the immense size of Backbone Rock. The trees that appear taller than the rock are actually growing on the rock. The trees on the ground below are roughly the same height as Backbone Rock itself.

It looks like the car in the picture is going to run headlong into the side of the rock, but it's actually getting ready to pass through a narrow tunnel that was blasted through it over 100 years ago to allow trains hauling timber to pass through.

There are many interesting things to see and do around Backbone Rock including several waterfalls, picnic and camping areas, trout fishing, and hiking several rugged trails in the beautiful Cherokee National Forest.

---
Picture Of The Day Homepage | Submit a photo