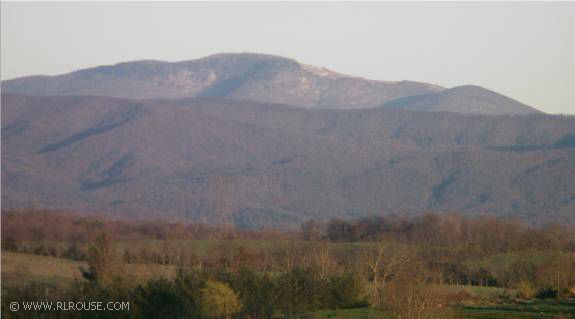 The peak featured in today's photo is Whitetop Mountain, Virginia's second highest peak at 5,520 feet. Located in Grayson County, Whitetop is just a short drive (or hike up the Virginia Creeper Trail) from scenic Damascus, Va and nearby Abingdon.

The light brown area just to the right of the peak is a huge open field that covers several hundred acres right on the side of the mountain. The world-famous Appalachian Trail that extends all the way from Maine to Georgia runs right through the middle of this open area!




This particular photo of Whitetop Mountain was taken from Meadowview, Va with a pair of binoculars that includes a built-in digital camera. If I could have taken the picture in the morning instead of later in the afternoon Whitetop would have really been white due to an overnight snowfall. An opportunity lost for sure...
---
Picture Of The Day Homepage | Submit a photo