Picture of the day - September 4, 2006
Watauga Chapel Of The Green Spring Presbyterian Church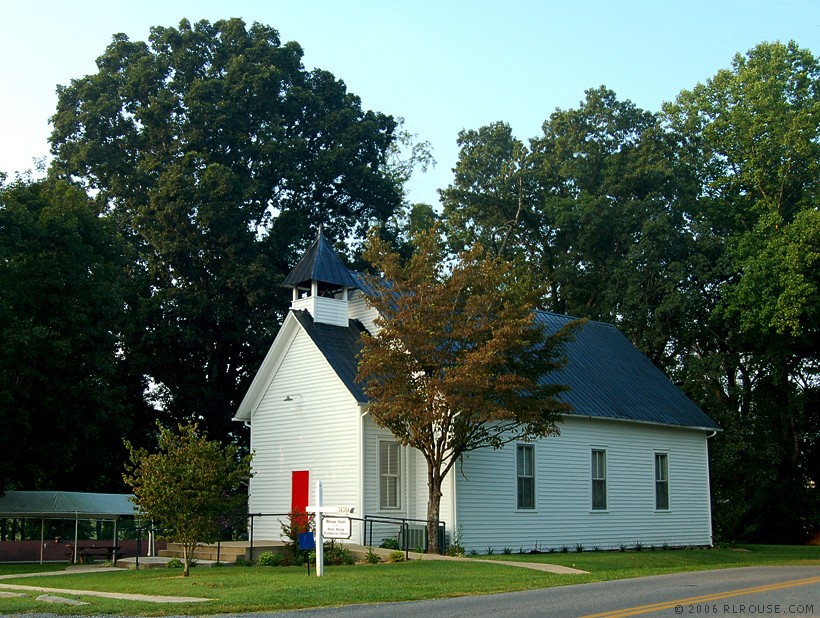 Click photo to enlarge
Today's picture features historic Watauga Chapel, a beautiful white church that sits just a few feet away from the spot where the Virginia Creeper Trail crosses Watauga Road near Abingdon, Virginia. Watauga Chapel is affiliated with nearby Green Spring Presbyterian Church, another of the many beautiful old churches dotting the landscape of southwestern Virginia.

If you drive down most any country road in Washington County, you're sure to find at least one small country church that serves the local community. Most of these churches have been around for a very long time, serving several generations of families over the years by hosting weddings, baptisms, funerals, community get-togethers, and of course worship services. If it happens in a small rural community, chances are it takes place at the local church.

Watauga Chapel is one of those small churches that jumps right out and grabs your eye as you drive by, adding an extra dimension to the already beautiful landscape of woods and green pasture fields. And it's just one more reason to get in your car and start driving down a country road - you never know what you might see around the next curve!
---
Picture Of The Day Homepage | Submit a photo