Picture of the day - October 7, 2006
Interesting Sign At A Local Quick-Lube Shop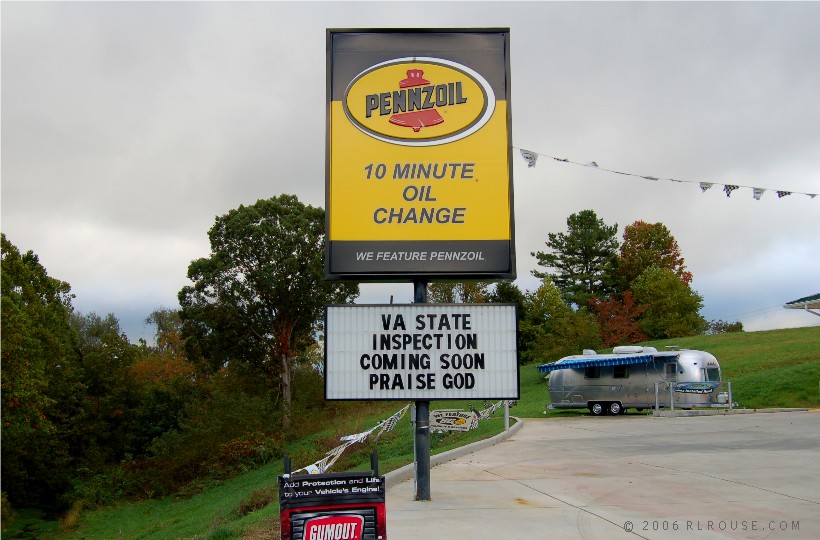 Click photo to enlarge
Cheria had a doctor's appointment in Abingdon, Virginia the other day, and as we pulled into the parking lot she noticed the sign at Lazer Lube, the quick-lube shop located next door. It read as follows:


VA STATE
INSPECTION
COMING SOON
PRAISE GOD

We sort of chuckled as we tried to figure out why the author had worded the message that way. Was he giving thanks to the Lord for finally being allowed to perform state vehicle safety inspections or was he simply informing the public about the new service and using the extra space to admonish everyone who passes by of their duty to praise God?

I guess when it comes right down to it, it doesn't really matter what the exact meaning of the sign was meant to be. We now know that we will soon be able to get an "inspection sticker" at Lazer Lube - and it is always good to praise the Lord!
---
Picture Of The Day Homepage | Submit a photo