Picture of the day - July 29, 2006
The Paramount Center For The Arts
---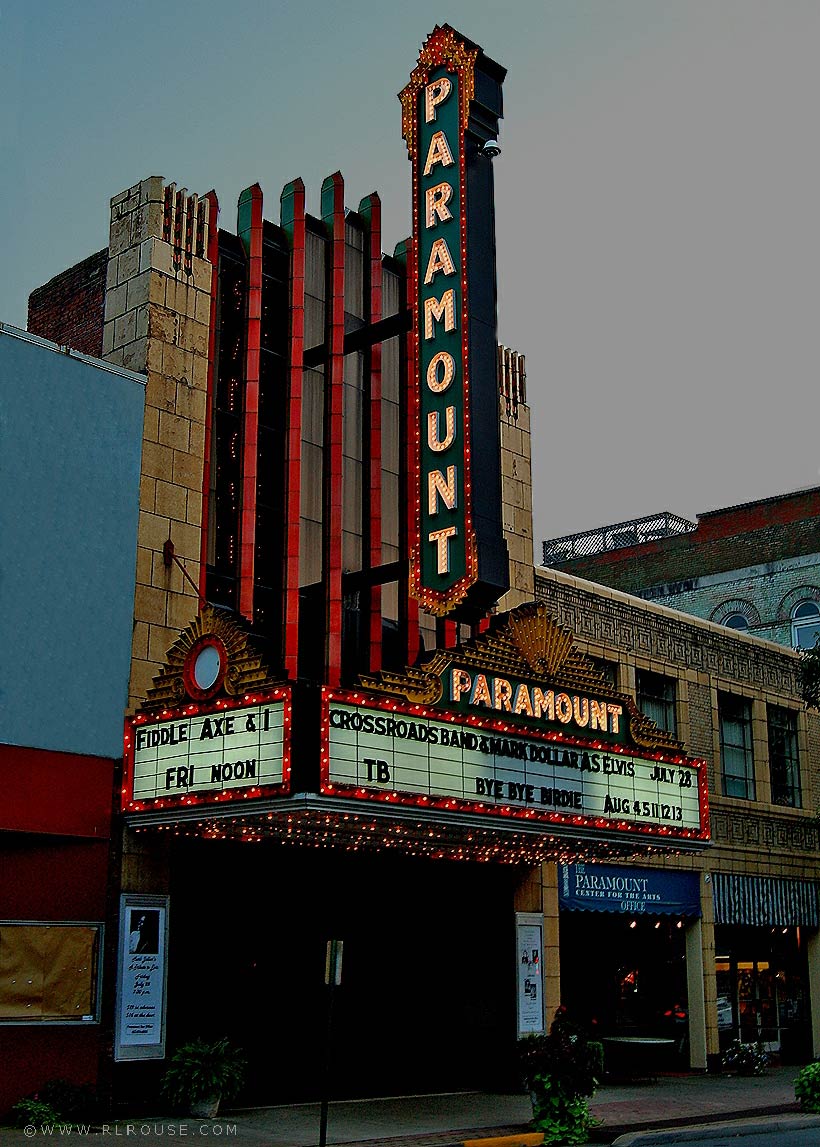 Click photo to enlarge.
Today's picture features one of the Mountain Empire's true architectural and historical treasures: The Paramount Center for the Arts in Bristol, Tennessee. The beautiful Paramount Theatre was built in 1931 in the style of the art deco motion picture palaces that were typical of the day, and after years of neglect it was restored to its original state - with a few major enhancements - exactly 60 years later.

Today, the Paramount Center hosts performances put on by Theatre Bristol and several other wonderful organizations. The spacious 36 foot deep stage is now routinely graced by actors who bring all types of plays to life as well as world-class singers and musicians in virtually every musical genre.

As you can see, the Paramount Center for the Arts really lives up to its name. The rebirth of this national treasure and other historic venues such as Marion, Virginia's Lincoln Theatre have helped spur a new-found interest in the arts for the Mountain Empire's citizens and visitors alike. The Paramount Center is proudly listed on the National Register of Historic Places.
---