Picture of the day - October 8, 2006
Reflections Of The Damascus Old Mill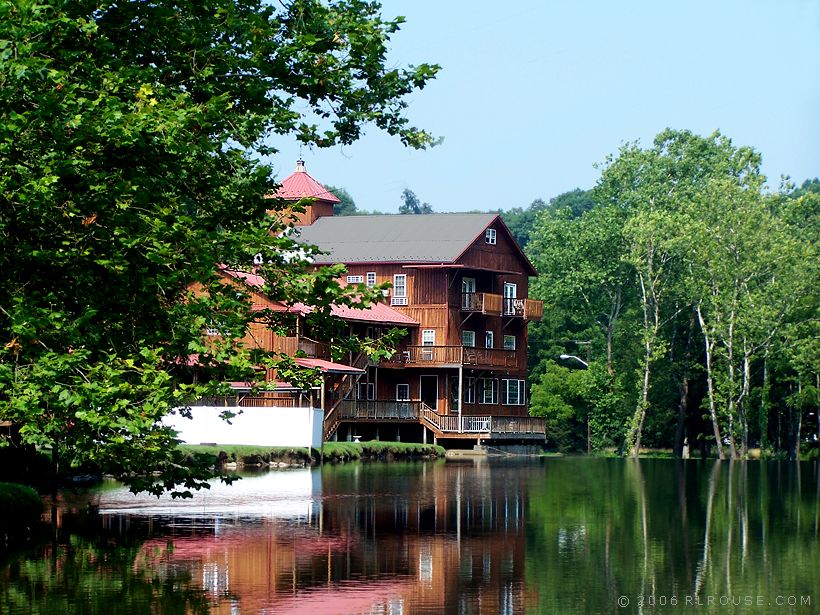 Click photo to enlarge
The Damascus, Virginia area has plenty of beautiful scenery waiting for you should you ever decide to visit, and one of the prettiest places in town is the Damascus Old Mill. Today's picture features the Old Mill as seen from the far side of the mill pond.

Most any time of the year, you can visit the Damascus Old Mill and see ducks or geese peacefully floating around on the water - an aquatic "welcome wagon" inviting you to go on inside and enjoy a great meal or spend the night in the newly-remodeled historic structure. Either way, you can take in the amazing views and meet some wonderful people at the same time!

Whether you spend just an hour there or decide to stay an entire week, you're sure to enjoy one of the most relaxing getaways of your life. Between several world-famous hiking and biking trails, the Backbone Rock National Recreation Area and tons of spectacular mountain scenery, Damascus has plenty to offer her guests, and much of it begins right here at the Old Mill!
---
Picture Of The Day Homepage | Submit a photo