Picture of the day - April 1, 2005
Oak Valley Plantation - Vacherie, La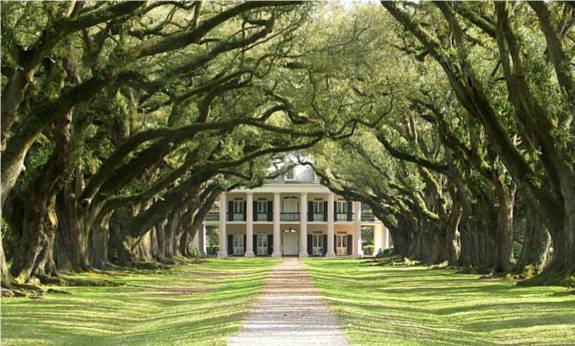 Photo courtesy of Scott Dommin.


Today's photo gives us a unique view of Vacherie, Louisiana's Oak Valley Plantation home. This stately antebellum structure is a wonderfully preserved reminder of the way wealthy plantation owners in the pre-Civil War south lived. In the early 1700's, a French settler planted a double row of 28 live oaks extending 1/4 mile from the plantation house to the bank of the Mississippi River. Hence the name Oak Valley Plantation.




The southeastern United States has many of these original antebellum plantation houses still standing, serving as living monuments and museums of the old south. These wonderful homes typically have rows of huge white columns in the Roman style. The Oak Valley Plantation house has 28 of these columns, one for each of the 300 year old oak trees.

During your next southern vacation, take a short drive to one or two of these beautiful antebellum plantation homes. Regardless of where you go in the deep south you're likely to find a couple within easy driving distance!

---
---
Recommended Resources: