Picture of the day - April 11, 2006
Carolina Beach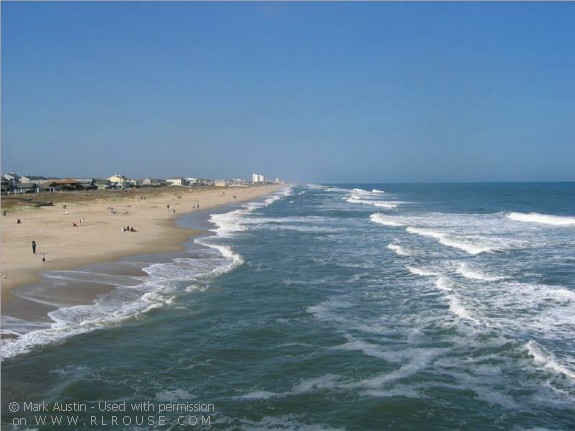 Photo courtesy of Mark Austin.


Since our daughter Amy lives in Wilmington, North Carolina, Cheria and I have the opportunity to visit beautiful Carolina Beach several times a year. Of course the beach is like a second home to Amy since she lives just a few minutes away. She and Gene absolutely love taking Sage for walks along the surf!

Carolina Beach is located 15 miles from the historic city of Wilmington on the southeastern coast of North Carolina. The warm waters and perfect weather courtesy of the near-by jet stream make spending time on Carolina Beach just as enjoyable as taking in the spectacular scenery.

Whether you enjoy swimming, boating, fishing, surfing, wave riding, or simply basking in the sun, you'll discover that it's more fun at Carolina Beach than virtually anywhere else you can imagine. So the next time you find yourself longing for a great vacation or quick getaway, consider Wilmington and Carolina Beach - where history meets fun! And be sure to keep an eye out for Sage!
---
Picture Of The Day Homepage | Submit a photo