Picture of the day - December 21, 2005
Nighttime View Of The Barter Theatre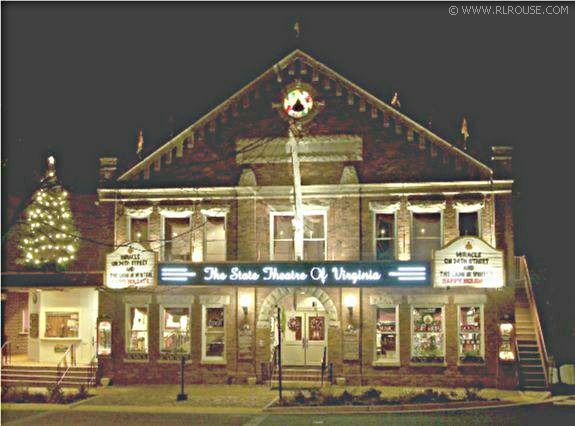 Historic Abingdon, Virginia has lots of wonderful places to visit, and perhaps the most popular of all of them is the Barter Theatre. Ever since the Barter Theatre was designated the State Theatre Of Virginia way back in 1946, people have visited Abingdon from far and wide just to take in a performance from her world-famous stage.

Enjoying a play at the Barter is a very special event for several reasons. One of the first things you'll see when you enter the front door is a display of photographs featuring all of the famous Barter alumni who have went on to become stars of stage and screen after getting their start on the Barter stage. An overwhelming sense of history strikes everyone who sees them.

Another thing that makes a performance at the Barter Theatre so special is the way the seating is arranged...you feel close to the stage regardless of where you happen to be sitting! Even though the Barter's capacity is around 200 people, it seems as if you're enjoying the play with just a few close friends in an intimate setting! In a nutshell, you'll be hard-pressed to find a more enjoyable atmosphere in which to take in a play!

And finally there are the wonderful actors who bring the shows to life day after day, giving each polished performance as if the show will be performed only once. Consummate professionals all, the men and women who grace the Barter Theatre stage are world-class actors who love what they do and do it extremely well.

The next time you find yourself looking for an exciting way to spend an afternoon or evening, why not visit historic Barter Theatre? Better yet, a full-blown Abingdon vacation would allow you to experience all the wonderful places and things this beautiful and historic town has to offer!
---
Picture Of The Day Homepage | Submit a photo