Picture of the day - September 21, 2006
Ricky Skaggs Performing At Dollywood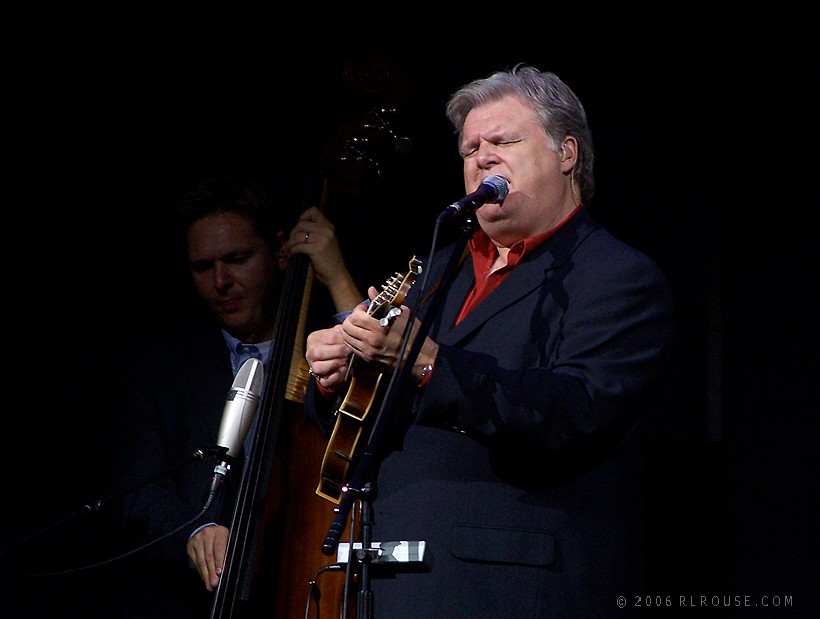 Click photo to enlarge
Cheria and I recently had the opportunity to see Ricky Skaggs and Kentucky Thunder in concert at Dollywood, and they gave one of the most exciting musical performances I have ever seen. Ricky's perfect mandolin work and smooth tenor vocals are just as great today as they were back in the 1980's when he was burning up the Country charts with hit after hit!

But Ricky's first love wasn't Country Music. He actually grew up pickin' and singin' Bluegrass, and began his first professional music job when he and good friend Keith Whitley were invited to join the band of Bluegrass legend Ralph Stanley in 1971. He went on to record with several of the genre's most successful groups until the late 1970's when he decided to delve into Country music, an endeavor that resulted in his name being at the very top of the Country charts for quite some time.

Although Ricky enjoyed the highest level of success possible in the world of Country music, his real love has always been Bluegrass. Today, his life and career have come full circle and he is recording and performing Bluegrass once again. In 1997, he started his own record label, Skaggs Family Records, and he and his amazing band Kentucky Thunder have been turning out one Grammy award winning Bluegrass Album after another ever since.

Along with Alison Krauss, the ultra-talented Ricky Skaggs and Kentucky Thunder have helped make Bluegrass music the most popular that it has ever been. As Ricky would say, "Country rocks, but Bluegrass Rules!".
---
Picture Of The Day Homepage | Submit a photo