Picture of the day - October 28, 2006
Glade Creek Grist Mill
---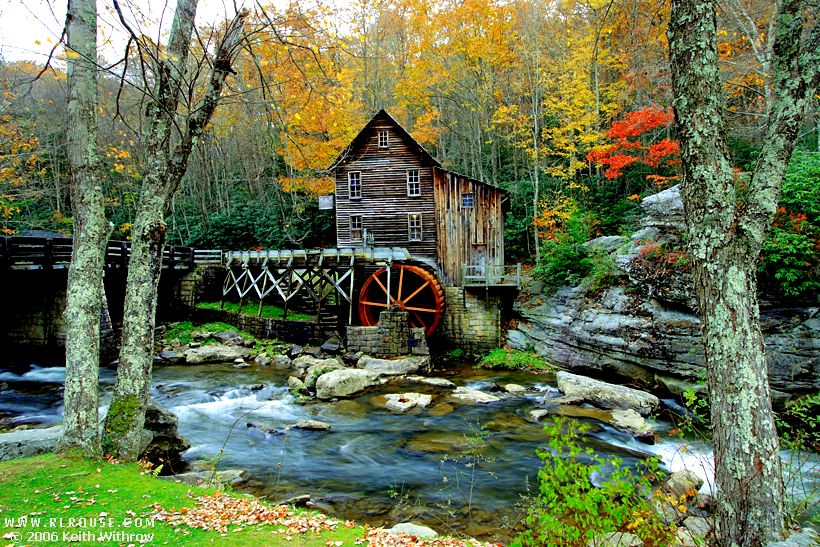 Click photo to enlarge.

Today's picture features what is perhaps the most photographed grist mill in the United States: Glade Creek Grist Mill at Babcock State Park in West Virginia. At the turn of the century, more than 500 grist mills were in operation in the state, but today most of them are either gone or sitting idle beside the rushing streams that once powered them.

Although it was built using parts recovered from three old West Virginia mills, the mill at Glade Creek is actually relatively new. It was constructed in 1976 as a replica of Cooper's Mill which ground grain on Glade Creek many years ago. Today, Glade Creek Grist Mill produces corn meal and buckwheat flour which park visitors can purchase and take home with them.

About the photo: Photographer Keith Withrow took this picture of Glade Creek Grist Mill at 6pm on October 22. It was an overcast day, but he certainly managed to capture the charm of a working grist mill in one of the country's most beautiful settings.
---