Picture of the day - October 1, 2006
Fall Carnival In The Damascus, Va Town Park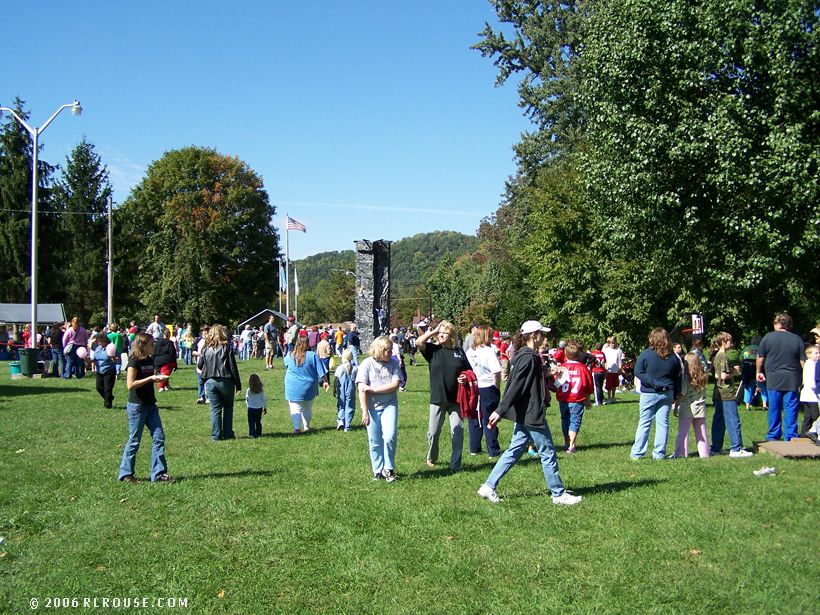 Click photo to enlarge
Yesterday was a perfect day for spending an afternoon in the park, and that's just what a bunch of folks did in the beautiful town of Damascus, Virginia. Every year, One Way Ministries sponsors a "Fall Carnival" in the town park featuring several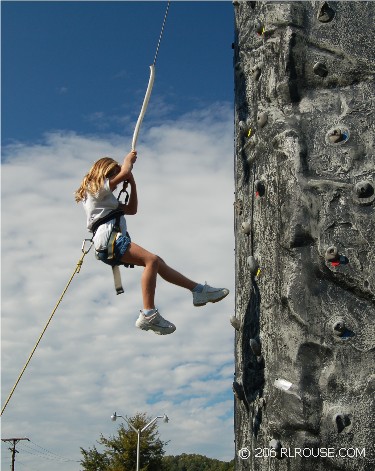 typical carnival-style games and events, free food and drinks, and live Christian music. There was plenty of fun for everyone, regardless of age!

The purpose of these Fall Carnivals is to provide an opportunity for young and old alike to enjoy an afternoon of clean, family entertainment and fellowship while enjoying the outdoors during one of the most beautiful seasons of the year.

Everything is free of charge, and the kids can redeem the tokens they win playing the various games by choosing from a wide variety of prizes.

Perhaps the most popular event at this year's carnival was climbing the rock wall. The kids stood patiently in line awaiting their turn to inch their way to the top and ring the bell while their friends cheered them on from below. This was intended to be an afternoon of fun, and the rock wall provided plenty!

The 2006 Fall Carnival was a huge success, and everyone who came had a wonderful time enjoying the beautiful autumn day that the Lord had blessed us with. We'd love to see you there next year!
---
Picture Of The Day Homepage | Submit a photo