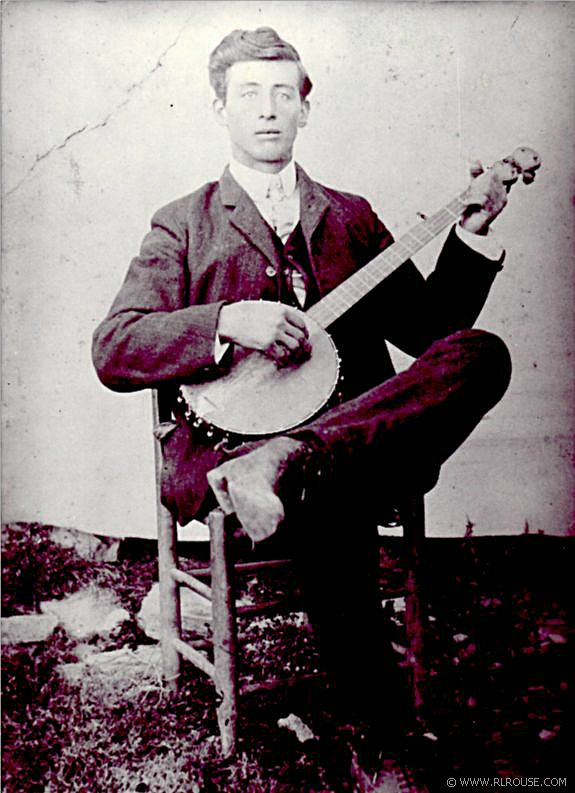 My wife Cheria has many wonderful memories of her extended family. Her aunts and uncles were more like brothers and sisters to her when she was growing up, and they treated her that way. She loves telling me stories of her childhood and the countless hours spent with granny and grandpa Cook and her "brothers and sisters". Today's picture is of one of her favorite uncles, and what follows is her fond reflection on his memory and legacy...
---
Slowly but surely, God's singers are going home, and Uncle Doug Cook is one that is right there around the throne singing praises to our Lord Jesus Christ! He was born in 1882 and he joined that heavenly choir in 1962.

During his life on earth, Uncle Doug enjoyed singing and he took advantage of his great talent. He followed his dad Joseph Cook as the choir leader at Pleasant View Missionary Baptist Church in Widener Valley, Virginia. He was also the Sunday School Superintendent until he went home to be with Jesus.



Uncle Doug's talents came from God, and he used them to praise Him in song. Whether it was the congregation at every church service or family, friends or neighbors he was visiting, everyone was blessed by Uncle Doug's Do-Re-Mi-Fa-So-La-Ti-Do's... including "When All Of God's Singers Get Home", one of his favorite songs. He was a member of the Widener Valley Quartet and he sang for several years on radio stations in the area with Rev. Blaine Eggers, the pastor of Pleasant View Baptist Church.

Uncle Doug was a brother of my grandfather Carl Cook, and the whole Cook family were singers! I want to believe that some of that talent was passed on to me but I know I can never compare to them. As a child, I could sit for hours listening to Uncle Doug and all the other Cook relatives as they sang. But listening didn't satisfy me - I just had to join in, and even today if there is music anywhere around my mouth just has to open up and sound comes forth! And one day I'll join Uncle Doug and the rest of God's singers in that heavenly home!

---
In memory of John Douglas Cook.
1882 - 1962
---
Picture Of The Day Homepage | Submit a photo