Tim Stafford
Accomplished Bluegrass guitarist and songwriter
---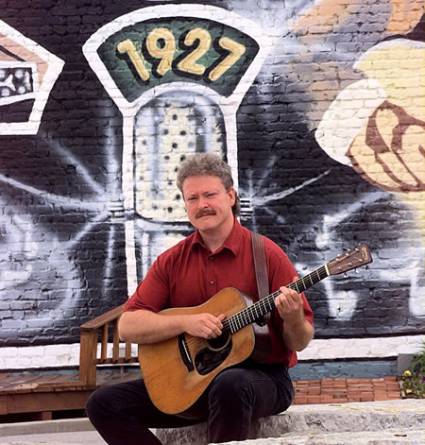 Tim Stafford at the BCMA mural, State Street, Bristol, TN



In addition to his status as an ultra-successful Bluegrass musician, Tim also has a strong academic background. In 1986 he finished PhD coursework in History at Miami University.

He then went on to teach courses at several different Colleges and Universities, including the famed Bluegrass and Country Music program at East Tennessee State University.

Tim recently finished his first solo project, "Endless Line". For sound clips and more information about Tim and his works, please visit www.tim-stafford.com.

---
Back to the Bluegrass main page