If you enjoy Bluegrass Gospel music, you'll love Southern Accent, a wonderfully talented Bluegrass group from Avery and Watauga counties in western North Carolina.

Southern Accent takes the very best of traditional and contemporary Christian music and old-time hymns and adds very own distinctive Bluegrass flavor, resulting in a sweet mountain sound that praises the Lord and helps spread the Gospel.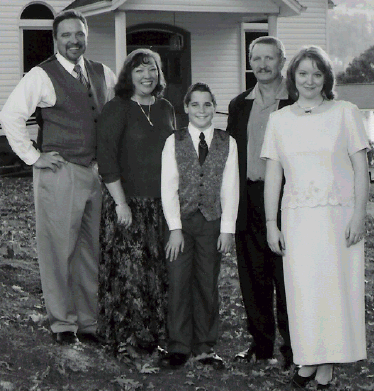 (L-R) Gary Trivette - Connie Norris - Robbie Norris
Dennis Isaacs - Paulette Isaacs



The members of Southern Accent include:

Gary Trivette - Banjo, Lead & harmony vocals
Connie Norris - Rhythm guitar, vocals
Robby Norris - Mandolin & fiddle, vocals
Dennis Isaacs - Lead & rhythm guitar, vocals
Paulette Isaacs - Upright bass, lead & harmony vocals

Southern Accent enjoys their Bluegrass Gospel ministry very much. They enjoy traveling and are available to perform at churches, festivals, and tall types of events.

Whenever they're performing in your area, you're sure to receive a great blessing if you attend. And if they aren't scheduled to be in your area anytime soon, contact them and set something up! You'll be glad you did!

Visit Southern Accent at www.southernaccent.us.

---
Back to the Bluegrass main page