ChurchYard Grass
Sharing God's message through Gospel-Bluegrass Music
---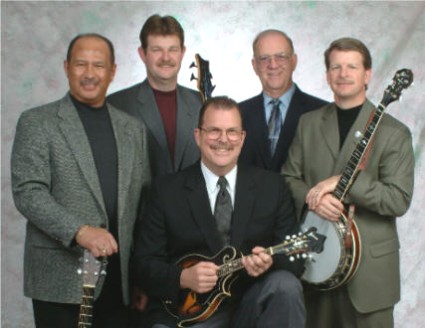 (L-R) Kenny Epps - Donnie Warthan - Doug Cherrington
Don Fussell - Tracy Pendleton


The members of ChurchYard Grass include:
Kenny Epps - lead guitar, lead vocals
Donnie Warthan - bass guitar, lead & harmony vocals
Doug Cherrington - mandolin, lead & harmony vocals
Don Fussell - bass and lead vocals
Tracy Pendleton - banjo, lead & harmony vocals
"Our greatest joy is to know that we have ministered to someone through Gospel Bluegrass."

This wonderful group performs in the traditional Bluegrass style. If you enjoy Bluegrass music and love the Lord, you'll love ChurchYard Grass! Visit them at www.churchyardgrass.com.

---
Back to the Bluegrass main page