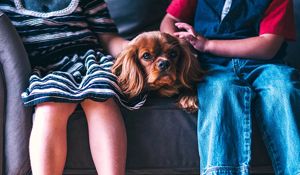 Dog obedience training is meant to teach your canine friend basic commands, how your dog should behave, and how to be social.
You can do this by either working with a dog trainer or enrolling your dog in a dog obedience training school.
If you know the training techniques, you can even do it yourself. Your dog will be happier, and you will start enjoying company of your dog.
It totally depends on you to educate your dog through training and socialization.
You can't expect your dog to follow the rules if he is not aware of those rules. Just like we educate our kids and the process benefits both parents and kids, similarly, dog training benefits both the pets and their owners.
Here are several reasons why your dog should get obedience training: [Read more…]