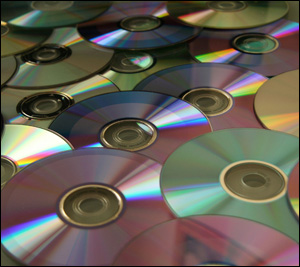 Everyone keeps a lot of junk around for one reason or the other. Maybe you have a hard time parting with certain items or you can't find a way to recycle the things that you don't want anymore but know could be useful in some other way.
Well, recycling your old and unwanted junk items is one of the greenest things you can do – many materials are not renewable and are in fact in high demand in the making of new products (like plastics, glass, cardboard and aluminum). But if you come across something you either can't or don't know how to recycle, you might need some new ideas.
And since the weather is getting warmer, now is a perfect time to clear out the clutter and put those old, unwanted items to a new and better use!
Picture Frames
Maybe you have some old picture frames lying around that you just don't hang pictures in anymore. Repurpose them by turning them into homemade toiletry trays, perfect for a dresser top or bathroom counter.
The frame might just need a fresh coat of paint to become something new and wonderful, and all you have to do is stuff the frame with a piece of colored paper that matches the paint and voila. You'll have a new hotel-like item that's perfect for decorating.
Try using a bright color that accents those in your bedroom or bathroom for the paint and add a coat of a shimmery paint to really make it pop. You'll get a cool, vintage look with this technique.
CDs
Who even listens to CDs anymore, anyway? It's all about iPods and MP3 players nowadays, so what the heck are you supposed to do with that giant stash of CDs you no longer listen to?
Well, play around a bit with your old CDs and notice the way that the shiny and colorful side reflects light in such a pretty way. That's where this idea comes from – cut and glue pieces of colored paper to the sides of the CDs that have artist information on them, leaving the shiny side blank.
Then poke small holes directly across from one another on the CDs and string them together. Make several strings in this manner, then hang them side by side either in front of a window or to cover a doorway (like the doorway beads from the 1970s).
The strings will make great sun catchers and help reflect light into your home, and the colors will add some pizzazz to an otherwise dreary room.
Old Books
There are tons of ways to get creative with old books, but here are a couple of favorites.
Take one large book (large enough to fit a laptop on, for example) and cover it with some quilting fill (similar to stuffing). Wrap the book and the fill with a piece of colorful cloth and secure all of the edges, either with a sewing machine or even a staple gun, and you have yourself a new lap desk. Put the cushioned part on your lap so you have the hard surface of the other side to work on.
If you have some old paperbacks that you're trying to get rid of, put their pages to use in some decorating ideas, like a wreath. All you have to do is gently fold the pages into accordion-style "fans" without actually creasing them (or creasing them, if you're going for something a little edgier), glue a bunch of them together in layers on an outline of a wreath and voila – new home decor.
Old Lamps
A lot of times all an old lamp or lamp shade needs is a little bit of an update. If you can, consider repainting or refinishing the base of the lamp. You'll get a whole new design that you're not used to so that old, unwanted lamp becomes something new and fresh in your house that you'll be proud to display.
Or simply run a string of ribbon around the edges of the lamp shade. It's amazing what a little fresh color will do to an old, boring lamp shade. Pick a color of ribbon in contrast to the room you're putting it in so it really stands out.
Old Statement Jewelry
Do you have some old costume jewelry laying around that you know you'll never wear again? Or perhaps a brooch that you inherited from a family member that's too beautiful to get rid of, but you know you'll never wear with anything?
These kinds of items and old jewelry make great refrigerator magnets, and they're so simple to make. All you have to do is remove the pendant portion from the piece of jewelry (be careful, so everything stays in one piece) and glue a magnet to the back of it.
Your refrigerator will instantly light up with a couple of colorful, sparkly pieces.
Unwanted Silverware
Clear out your silverware drawer of anything that either doesn't match or that you don't use anymore. If possible, bend each piece of silverware at the neck until it is in a "U" shape.
Drive a nail through the handle of the silverware and into the wall. These make awesome kitchen hooks for pot holders and dish rags. They're a bit too large usually to hang pots from, but you can dress up any kitchen with the cleverness of using old silverware to decorate your walls!
About the author: Jade Evans is a freelance writer who has way more "stuff" laying around her house than she'll ever use. Although she does frequent the local removal companiesto help her get rid of excess junk, she loves finding new ways to repurpose her old belongings to update and decorate her home.
Credits: Photo courtesy of John Ward.