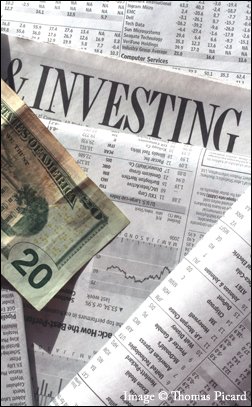 Now that many of us are starting to plan for our retirement, we're also starting to look for financial solutions to the mess that the current economy and housing market has left us in. If you're thinking that the only solution is to skimp on your life or maybe take a part-time job as a Walmart greeter, though, think again.
One thing I truly believe is the saying that chaos has to happen before we achieve great brilliance. Well, we've got the chaos alright-tanking property values, shaky investments, and job security gone the way of the dodo!
But the great brilliance is right in front of us, too. In some cases, the tools of this brilliance was invented by our generation, the Baby Boom generation. So why shouldn't we take full advantage of the benefits these tools offer us?
With that in mind, here are some solutions I suggest for building a financial future that will see you through the rest of your life comfortably.
First, start thinking about unconventional ways to earn more money. This solution means looking into online businesses, for example. Did you know that you can start an Internet business for less than a few thousand dollars? That's a fraction of what it would cost you to go into a brick-and-mortar business by yourself! And, unlike that brick-and-mortar business, your Internet business will contribute to your finances 24 hours a day, 7 days a week.