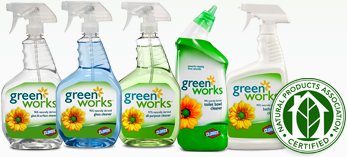 To ensure that your home is clean and safe without harming the environment, you need to get rid of toxic habits and products, and choose your replacements with an eye on their environmental credentials. When your home is free of pollutants, you breathe, sleep and concentrate better, babies become less fussy, and you have an increased overall sense of well-being. Here's some eco cleaning tips to help make your home a healthy place to live.
1. Eliminate Poison – If you look under your sink, you will probably find a ton of products that say warning, danger, or caution. There are always trace amounts of fumes leaking out of caps and nozzles at all times. Unfortunately these poisonous fumes pollute your air, even when not in use. These products are dangerous to you, your children and your pets.
2. Learn to Use Non Toxic Products – You may be surprised at how easy, safe, and inexpensive it is to make your own cleaning products using ingredients like vinegar, baking soda, and lemon. You do not need harsh chemicals to clean, treat stains, or perform other heavy duty cleaning tasks. Every time you spray toxic cleaning products in your home, you are polluting the air that you breathe.