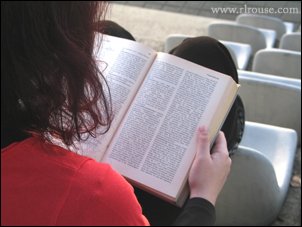 Most of us love to learn new and exciting things. After all, an inquisitive mind is one of the attributes that helps define us as human beings. But many of us don't really care all that much about studying, which is the way we simply have to learn while we're in school. Many students find the task of studying to be boring and repetitious, but it doesn't have to be that way at all.
Here are a few tips that can help make studying both more interesting and more effective:
1 – Find a study partner. If you're like most people, you work more efficiently as a part of a team, even if that team consists of only two people. Simply having someone else in the room with you will help reduce the stress and boredom that inevitably comes with a study session. Just be sure to resist the temptation to talk and goof off. You're still there to study, not catch up on the latest gossip.