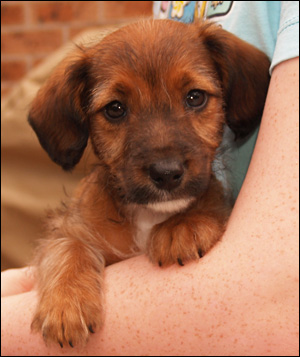 One could think puppies are exceptionally adorable so we're quick to forgive their puppy mishaps during the training stage. How can anyone stay angry at those puppy eyes, and that wagging tail? Still, whatever you can do to help your pooch graduate from housetraining may make you love him that much more!
If you're doing all you can but your efforts are still failing, take a moment, step back, and make sure you and pooch are not among the five common reasons behind difficult house training.
1 – Inconsistency
Your pup knows you mean well; you know he wants to delight you, but without a schedule, the likelihood of accidents remains enormous! Dogs like pleasing their owners; yelling and hitting will not get you to your housetraining goals any sooner.
When you do need to tell pup, "NO" then the key is to catch him in the act. Take him outside immediately, and if needed you may think about adding an extra potty break to the schedule. [Read more…]