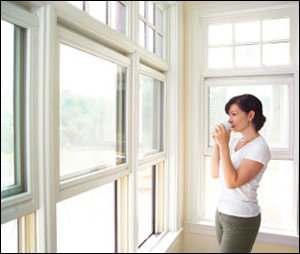 If you live in an older house you're probably spending a lot more than necessary to heat your home. Why? Well, there are a couple of reasons:
1 – Most older windows are single paned which means they're pretty inefficient at keeping the warm air inside the building. Newer, more efficient double paned windows have an insulating layer of air or argon gas which helps keep heat loss to an absolute minimum.
2 – Older windows often have heat-leaking cracks between the glass and the frame which allow a surprisingly large amount of cold air in and warm air out. These cracks are sometimes too small to see with the naked eye, but the air sure can find them!