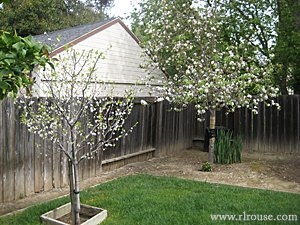 Well, now that we're half-way through the month of February it's time to begin preparing our lawns for the coming spring. After all, crocuses are already in bloom in many areas and the robins have just made their first appearance of the season here in the mid-Atlantic states. Getting an early start will mean having the most beautiful lawn in your neighborhood!
Here are a few tips for getting your lawn ready for spring:
1 – Prune the branches of your fruit trees just enough to give them a good shape. Be sure to remove any dead twigs as you go along.
2 – Gather up and dispose of the pruned branches along with any branches that fell out of the trees over the winter months.