Picture of the day - July 20, 2005
Side View Of Backbone Rock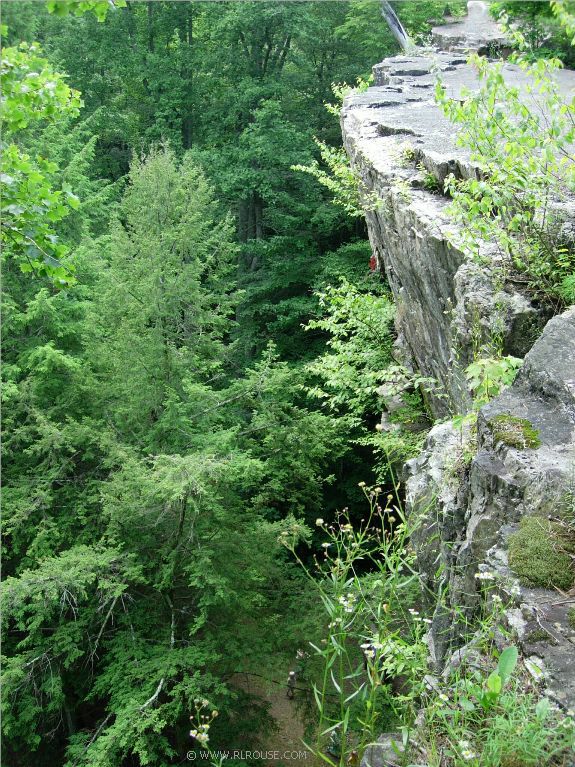 Damascus, Virginia and the surrounding area have much to offer nature lovers. There are lots of scenic mountains, rushing rivers, babbling brooks, waterfalls, and millions of acres of woodlands to enjoy. There are also some interesting and unique geological formations, including the ever popular Backbone Rock which is located just three miles from the Damascus town limits in Sutherland, TN.

There have been many excellent photographs taken of Backbone Rock over the last 100 years or so, and several of them are featured on this website. But the picture above provides a little more perspective on its height than most them because it shows the side of the rock rising above the canyon below.




This picture shows how the top of Backbone Rock is just about the same height as the tallest trees growing from the canyon floor on the left. And if you look closely at the bottom of the picture, you'll see a couple of people standing on the ground...they look tiny compared to the rock.

The next time you visit Backbone Rock, take a good look at the trees growing alongside it, both from the ground and up on top for a better understanding of just how massive that unique stone ridge is!

---
Picture Of The Day Homepage | Submit a photo