Picture of the day - June 28, 2005
Camping At Backbone Rock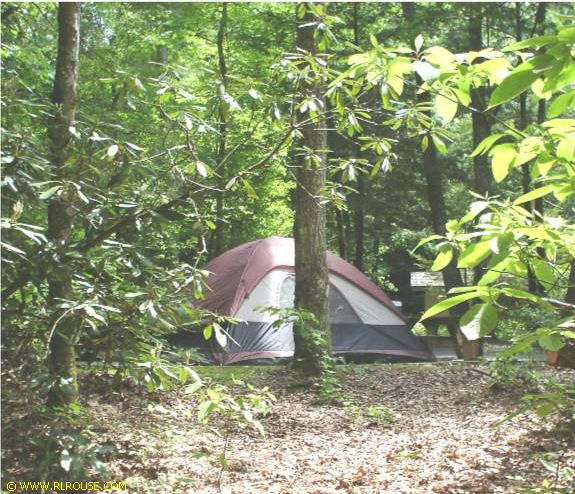 Sutherland, Tennessee's Backbone Rock National Recreation Area is a virtual paradise for those who enjoy the outdoors. In addition to Backbone Rock itself, the park offers miles of rugged mountain trails, world-class trout fishing in Beaver Dam Creek, and some of the most scenic camping spots you'll find anywhere. I snapped this picture of our campsite during a recent outing at Backbone Rock.

When you camp at Backbone Rock, your campsite will be very close to the river, guaranteeing cool, comfortable nights even during the hottest part of summer! The moderate temperatures and soothing sounds of the river combine to provide an atmosphere conducive to great sleeping when camping at Backbone Rock.




Food and supplies are readily available in nearby Damascus, Va. There are also several bike rental stations in Damascus should you wish to spend some time riding on one of the area's popular trails.

The fees for camping at Backbone Rock are very reasonable: $10 for a single campsite and $20 for a double. While the park is accessible year round, the campsites are open from April 22 through December 12.

---
Picture Of The Day Homepage | Submit a photo