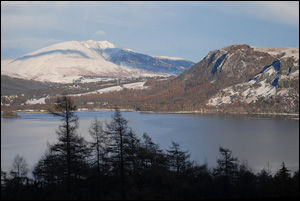 Derwentwater is known as the "Jewel of the Lake District", and it's not hard to see why.
In a region bursting with beauty, the countryside around arguably the most picturesque of the English Lakes is a hiker's dream – not to mention a paradise for wildlife lovers, photographers, and anyone who appreciates the great outdoors.
Names like Walla Crag and Lady's Rake form part of the landscape in a series of volcanic rocks that make up the "Jaws of Borrowdale", from where tracts of woodland and patchwork fields roll out to the skyline as far as the eye can see.
This is serious walking country, and once sea level is left behind the visual rewards are stunning, with – on a clear day – views across to the Solway Firth and Galloway Hills in neighboring Scotland. Read more…