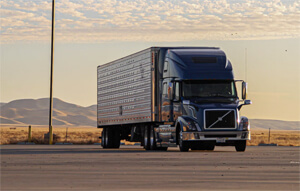 Starting your own business and obtaining your motor carrier authority are significant life choices.
To help you get started, we've compiled a list of the ten most critical items to keep in mind.
Even while this isn't a comprehensive list, it will get you started in the right direction. 
Costs Associated with a Large Initial Investment
One of the most difficult parts of beginning your own business is saving up the first capital. Don't be discouraged by the fact that getting started is difficult. As long as you follow the proper procedures, you will reap the benefits in the long run. You should budget for the following expenses before establishing your business:
The Trailer and the Truck
This is going to be the most expensive part of your trip. The majority of businesses begin with pre-owned equipment. A lease-to-own arrangement is frequently the quickest route for a new trucking firm to acquire a truck and trailer.
The drawback of a new company's lease-to-own program is that the amount you can borrow is strictly capped. Most lenders will lend up to $45,000 for a single piece of equipment. You can obtain a quality trailer for less money, but the tractor will be older and have more miles on it.
Registration Fees
Depending on where you live and where you plan to campaign, you may expect to pay anywhere from $1,500 to $2,500 every year upfront.
How to Create a Business Plan for Your New Company
The following are the three most frequent business models. Choosing the appropriate one for your company is a personal decision.
Limited Liability Partnership
Among new small firms, the most prevalent organizational structure is the limited liability company (LLC), due to its ease of administration and asset protection it provides in the majority of cases. You are not personally liable for any debts or liabilities if your business is organized as an LLC. An LLC protects your personal assets from being utilized to repay the company's debts in the event of a financial emergency.
Corporation
The majority of the time, forming your company as a corporation will safeguard your personal assets as well. If you plan on expanding your business into a major corporation, this is the ideal option.
Sole-Proprietor
It's generally not a smart idea to operate as a sole owner because your personal assets are put at danger. Personal assets, such as your home or savings, could be at risk in the event of a lawsuit.
Additional Start-Up Costs
Depending on your employer, additional expenses may be required. The MC and USDOT numbers. There is a $300 fee for registering with the FMCSA to get your DOT and MC numbers. For an additional fee, you can enlist the services of a third-party organization to ensure that your documentation is completed correctly.
Complying with Drug and Alcohol Laws and Regulations. Regardless of whether you're an owner-operator or a fleet manager, you must have a drug and alcohol testing program in place.
Registration of all carriers (UCR). In order to get a better price, the number of trucks in your fleet affects the price.
Help with the audit. Help with the audit. Trucking companies that enter the industry for the first time must pass the new entrant audit. Audit assistance solutions might cost as little as $99. Form. On this HVUT (Heavy Highway Vehicle Use Tax) Form, heavy vehicle use can be taken into account.
A company or corporation. The cost of this might range from $70 to $1,000, depending on the state in which you live and the person filing the application.
Knowing Your Mileage per Gallon
For new trucking companies, one of the most common causes of failure is a lack of understanding of how much it costs to operate each mile and then taking on loads that don't pay enough to cover their operating costs. Finding out how much you pay for each mile of driving is essential to determining whether or not your shipments are genuinely profitable.
It's always better to be safe than sorry when it comes to starting a new business. Taking shortcuts and getting things moving quickly is doable. In the beginning, the shortcuts may appear to be a smart plan, but you may end up being stopped at a port because you didn't realize you were required to pay the UCR, or because you don't have the proper permit for that state, or for any other reason.