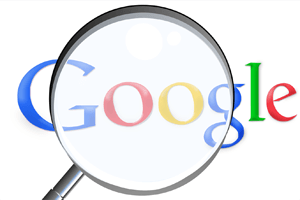 A common question that digital marketers offering law firm social media services hear is; will social media improve my SEO (search engine optimization)?
SEO is an important part of marketing and it's no wonder law firms are quick to invest in tools that'll improve their Google rankings. Social media signals from your law firm, such as likes, replies, and comments, will not impact your search engine rankings directly.
What it does is have a direct impact on some aspects that are ranking factors for search engines, such as traffic. This way, the content you share on your law firm's social media increases activity on your website, which can affect your SEO.
Let's look at some ways this happens. 
Increased Organic Traffic to Your Website
When you share your content on social media, you are providing information to people who didn't even know they needed it. Search engines, on the other hand, present these links only after a related search.
This means more people are likely to view and share your content when you have a social media profile than without.
Traffic is a critical ranking factor for search engines. With this increased visibility from your social media audience, your law firm is likely to rank among the top results.
Improving Local SEO
For businesses such as law firms, attracting a local audience is paramount for success and increased sales. Local SEO is one of the most effective ways to achieve this.
When it comes to local SEO, your businesses' name, address, and phone number (NAP) play an important role in proving credibility to search engines. Ensure you input accurate and consistent information on your social media profiles as well.
Your Social Profiles Will Rank in the Results
When you conduct a simple branded search for your law firm, you are likely to see its website at the top, along with pertinent information. Below that, you're also likely to see the firm's most active social media profile and posts, some even with reviews.
When your social profiles rank on search engine results, it gives potential customers a chance to know more about your law firm and make an informed decision to work with you. It also increases credibility and trustworthiness among clients.
Taking Advantage of YouTube SEO
Another way to use social media for search engine rankings is through YouTube videos. How does this work?
When you search for particular information, Google will include YouTube videos covering the same topic. You can take advantage of this by creating and posting videos with valuable information on this social site.
To help your videos rank at the top, research popular keywords on your particular topic and include them in your titles and descriptions.
Authority and Credibility
Google loves and ranks highly authoritative information that is created and shared by credible sources.
Authoritative means your content is accurate and trusted by many people. If you are creating legal content, keep it truthful and help your audience. This way, potential clients are likely to click and share your content, convincing Google you are a credible source.
Longer Content Lifespan
Although social content can quickly become obsolete due to the millions of posts being shared at any given moment, there are tricks you can use to increase its lifespan on social media. Legal content that stays longer means more views, shares, and increased site traffic.
Some of the ways to do this include pinning top-performing content at the top of your timeline, recreating and repurposing content, and covering evergreen legal topics that are an everyday problem for your potential customers.