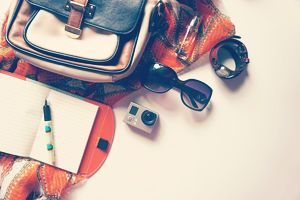 Aren't you tired of saying no to your children because you cannot afford to pay for a vacation?
Tired of being told that you're the worst and tired of the sleepless nights?
Well, it's time to change the narrative.
You only need to practice a lot more frugality at home and also on your trip.
First, you need to understand that frugality is not all about foregoing avocado toast or reusing tea bags. It doesn't have to be this way, and you frugal living could mean making some changes in how you use money at home so that you can afford something precious.
When it comes to travelling, frugality means prioritizing the things you spend your money on.
Being frugal doesn't mean being cheap. Think of frugality as getting full value out of your money or getting the best price for that item.
So, how do you take trips while being the frugal family? How do you get more for your money?
Plan ahead
You've heard the cliché failing to plan is planning to fail, and the interesting bit is that it's as annoying as it's true. If you wish to travel during the holidays, you should start planning months before the trip.
Since you know where you want to go, book your hotel or Airbnb months early.
Consider what you will wear, eat, and do and then shop for the necessary things before the trip. For example, if your kids want to try skiing this year, you should book the services you need early in the season and before the rates fly off the roof.
You should also buy skiing gear and clothes off-season, for example in summer. Planning often means spending less than the people who plan last minute trips.
If you're traveling as a group, you could book the United Coachline's services (if you're in New Jersey or NYC) months in advance. You might even get a bigger discount, especially if you pay for everything upfront.
Pack snacks
Hungry kids can turn horrid the best experiences. Whether you're going on a car trip or not, you must pack snacks.
To be on the safe side, carry more snacks than you need. The extra weight is better than dealing with hungry kids.
Besides keeping your kids happy, packing snacks will save you tons of money since snacks sold at the gas stations or airports are too expensive. The prices are a real case of highway robbery.
Make travel fun
You don't have to afford the latest toys and gadgets for your kids' entertainment when traveling. All you need is a positive mindset and a little creativity.
You could play the license plate ABC game, travel bingo, or any other game that will keep your kids engaged. You don't want then whining all the time.
Pack extra outfits
When it comes to family travel on a budget, it's okay to over-pack. You should have more than one extra change of outfit for everyone on board – your child could get sick or extremely dirty.
To deal with such scenarios and to stay on budget, pack the extra pair of pants. Besides outfits, you also need to pack extra toiletries and towels.
And don't be too restrictive on the trip. It's okay to allow your kids to pick what to eat for breakfast or dinner.