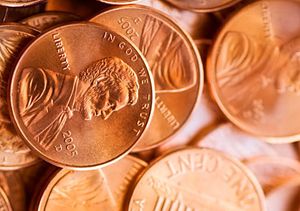 Choosing the best penny stocks to invest in can be a difficult process.
While many view penny stock trading as a get-rich-quick scheme, the reality is that there are plenty of scams when it comes to penny stocks so you are taking an inherent risk.
Yes, it's possible to earn thousands on a small initial investment, but it's also possible to lose all of your investment or more.
Penny stock prices range from as high as five dollars to as low as mere fractions of a penny (hence, this is why they are known as penny stocks).
Penny stocks are much more easily manipulated than stocks that have larger prices, which is why that knowing how to avoid a scam is imperative to your success in this business. 
Here are the top tips for avoiding scams when choosing penny stocks to invest in:
Be Skeptical No Matter What
The first tip is to never let your guard down and to be skeptical no matter what. Don't walk into penny stock trading with the idea that you'll become a millionaire tomorrow or in the next week.
Even if you find a company that you believe is legitimate and worth investing in, still keep at least some skepticism in the back of your mind. Never invest more than you are willing to lose.
Throughly Research The Company
Never invest in any penny stock without first conducting a thorough investigation of that company first.
You'll want to pay close attention to their financial statements, and confirm that they are earning a consistent profit and that their overall assets are at least twice as great as their overall liabilities.
The more information you can gather, the better.
Use A Penny Stock Screener
You can utilize an online penny stock screener (like Sacks Investment Research Stock Screener, for example) that will highlight companies in the different industries you would like to invest in. You can also narrow down your search buy market capitalization.
As a golden rule, try to invest in a company with a market cap of around one hundred to three hundred million dollars. Also, do not invest in any company with an average volume amount of less than one hundred thousand.
Choose Your Exchanges Wisely
The safest penny stocks to invest in are traded on the big exchanges such as the NYSE and/or the Nasdaq. You can invest in over-the-counter (OTC) exchanges if you want to, but just know that you are taking a much greater risk and exposing yourself to bigger price manipulation.
Verify The Claims Of A Company Before Investing
Many companies will make legitimate claims about themselves, but others will make illegitimate ones in an effort to compel you to buy stock from them. Never believe the claim from a company until after you have researched it and fact checked it against other reputable sources.
Avoiding Scams
You must know how to avoid scams if you want to be a successful penny stock trader, and these will easily be the best strategies and tips for you to follow.