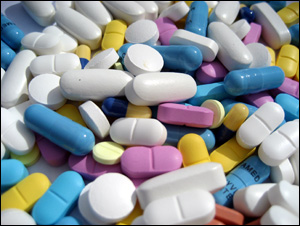 Marijuana, cocaine, and heroin are just a few of the common substances that people get addicted to and try to hide. Addiction usually comes with shame and desperation, two emotions that can cause a person to lie, steal, and betray someone else.
You may not know that your partner is addicted to drugs, and that is common, but there will be signs of addiction that can help you figure out the truth.
Here are seven signs of addiction that are hard to hide:
1 – Extreme Mood Changes
Due to the affect the drugs have on the mind, and the desperate need to get more, mood changes are a part of a drug addict's life. They will be happy one moment and angry the next.
The longer they go without their drugs, the more likely they are to experience negative emotions. Extreme anxiety and anger after spending a long time with you (with no breaks) is a very common sign.
2 – Passing on Trips
If your partner does not want to go away on trips with you, then this can be a sign of addiction, especially if it is sudden and out of nowhere. They may become apprehensive even just thinking about going on a trip and refuse it without a thought.
Long trips make it harder for them to get their drugs and do their drugs without you knowing, and given the option, they will normally want to stick with their routine and stay home.
3 – Persistent Breathing or Coughing Problems
Smoking or ingesting chemicals is hard on a body's respiratory system and an unexplainable cough or wheeze will normally be present in a body that does a lot of inhaling. You may find that they have unexplained chest pain. They may also cough up dark phlegm at times when they are not seemingly sick. In addition, they will claim that their chronic cough or wheeze is 'just how they are' and avoid any medical assistance at all.
4 – Irregular Sleep Patterns
Some drugs will keep a person up for days and some drugs will have a person passed out at weird (and long) times of the day. If your partner has erratic sleep patterns, consistently, then this can be a huge sign of a drug addiction.
5 – Changes in Speech
Oftentimes a drug addict will have a chance in speech. This is because the drugs have affected their brain. Rapid, breathless speech is quite common with various drugs. In addition, slow, thoughtful speech can be a symptom of drugs. Watch for sudden speech impairments or changes.
6 – Secretive Behavior
They may not want to share all the details of where they were anymore. Sharing their lives can become a thing of the past when they are addicted, and you find yourself wondering who they really are. Many times, they will make you feel nosy for asking them about their day, when you are just making conversation.
7 – Missing Money
This is perhaps the biggest sign that they cannot hide. Money will be there one day and gone the next. They will have no logical explanation for where their money went, but they will create a lie that keeps you confused enough until you forget it.
For instance, they may claim that they gave their money to someone who needed it or that they paid an unexpected bill that they got. The biggest thing to remember is that their reason will not sit right with you and money will go missing again and again and again.
The above 7 signs of addiction are easy to spot once you know what you are looking for. There are many other signs including weird smells, failing health, bad breath, loss of interest in activities, inability to hold down a job, and going out at all times of the day and night.
Keeping your eyes open for these signs and acknowledging them when you see them will be your best ally when determining whether or not your partner is addicted.
About the author: Bellaisa is an advocate of happy and healthy relationships. She is also the owner of How Do You Get a Guy, a blog for women that discusses issues on love, dating, and self-improvement.
Photo credit: Dima V.