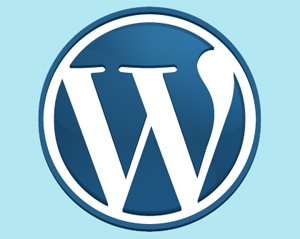 So, you are interested in launching a real estate blog or website. Once you've successfully determined your business objectives, your target markets and voice and tone of your blog, next you should figure out ways in which you will manage all this once it is up and running.
First, you will need a robust Content Management System (CMS), which will help you simplify all activities associated with plugins, managing edits, ascertaining site structure, SEO, and tons of other useful things that will simplify blog management.
Many real estate agents and realtors often ask whether they should have a blog, a website, or both. Well, it's best if you can have both as they are inclusive, and by combining them you can have a powerful comprehensive solution.
Most websites have static information such as an "About You" page, information on sellers and buyers and a contact form These static informational pages are vital for users, but they do not change on regular basis. You can host your blog on one of the pages, such as "News". There are two benefits of blogs to you. First it will keep content fresh on your website, which will attract search engine bots (leading to higher ranking on the search engines), and secondly, it will keep your visitors coming back. After all, client loyalty is a big factor for expanding your real estate business.
The third part of your blog should be "listings" pages where you can list most of your properties and provide some ability to search them by adding quick links, or by adding form fields. In fact, you can show the five latest listings on your website's home page and in blog posts so that the latest information can be quickly accessed by your visitors.
Blog content
Your blog content should be written in such a way as to attract buyers. You should choose topics people are interested in. Your sentences should be short and concise, and it is better to break paragraphs up to make them easy on the eyes. WordPress offers you a solution!
WordPress is basically a blog publishing application, which is best for the job as you can publish both blog posts and static pages. Aside from that, there are tons of themes and plugins specifically written for the real estate market.
Using WordPress to power your real estate blog offers great flexibility. You can easily build all kinds of blogs/websites using WordPress:
Auction
Residential Real Estate Listing
Rental Property Website
Vacation Rental
CRM Tool
With WordPress, you can also:
Post on Craigslist
Show your property listing data
Integrate map data
Syndicate content
Share with social media
Set and show pricing levels
Create favorites lists
Show geotargeted information
Capture Leads
Things to look for in real estate plugins
First, you should be able to easily manage properties/listings and publish them easily. Additionally, you should be able to upload property images, and publish location details (even map information). All the properties should be searchable by property type, location, number of bedrooms and price.
In this way, you can have a complete integrated back office solution where you can easily match available properties to customers and inversely, you can also match customers to properties. Moreover, it will be easy for you to send specific listings as per customer's requirement with the help of software. A lot of help is available online. With some research, you will be able to build one of the best real estate blogs within a short period of time.
Benjamin Sawyer bad been in Internet Marketing for more than 5 years. He is part time blogger and SEO strategist. Reputable real estate NYC company arvernebythesea.com hired him as a content contributor for their real estate blog. There Ben shares with us some of his most useful WordPress tips and tricks for real estate blogs.