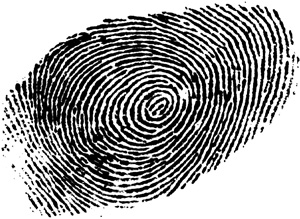 My six-year-old son wants to play Wild West. "I'll be the outlaw," he tells me. I make a poster that says, "Wanted: Dead or Alive." I hang it by a magnet on the refrigerator. "Seriously, Mom? The fridge?" my child says. "A real sheriff would post it on Facebook." As it turns out, my kindergartener is absolutely right.
Law enforcement tools have evolved significantly over the years from wanted posters and milk cartons to police radios and now social media platforms like YouTube, Facebook, and Twitter. Police departments also use social media to find missing children, as well as alert communities about suspicious activities and crimes recently committed in their area.
According to Dunwoody, GA, Police Chief Billy Grogan, embracing social media is one of the smartest decisions law enforcement can make today. In an article written for the International Association of Chiefs of Police, Grogan outlined three reasons for this: Social networks offer a natural platform to extend community police efforts. They provide a way for departments to promote positive accomplishments. And, finally, the continuing popularity of these networks simply makes them hard to ignore.
Lt. Charles L. Cohen of the Indiana State Police has been training state and local police agencies on social media usage since 2002. He said that while criminals are using mobile devices to hide their activities, social media offers huge benefits to law enforcement. "Investigative targets are putting a lot more information voluntarily online," said Cohen. "It's readily available and helps us paint a true and accurate picture of what individuals are doing."
Say, for example, a member of a criminal organization attends a family reunion. He then uploads a video of it to YouTube. Investigators can now put faces to street names and verify associations between criminals for RICO prosecutions. "Even five years ago, if you wanted to show an association between two people, you had to do surveillance," Cohen explains. "Now you can just go to blogs, video or image sharing sites, and in many cases, find those pictures."
Images on social media sites also often yield other information of interest to the investigator. Photo background information was used last year to find a child pornographer and his victim, Cohen said. Metadata and Geotagging of images help locate where and when photos were taken.
And it's not just social media that's providing easily available information. Investigators also can get help from government websites, which now provide large amounts of information online. "Most assessors' offices [and] most county recorders put information on the Internet about your house," Cohen said. "You can find out online where I bought my house, when, from whom and how much I paid for it. You can find out who my neighbors are, what my neighbors do for a living — all this information is available."
Checking social networks for information is now routine investigative work. Sgt. Sean Whitcomb of the Seattle Police Department explains, "Let's say we get a name of a possible suspect in a shooting, would I look to see if that person had a Twitter or Facebook account? Of course I would. It is just detectives doing good detective work. You need a warrant to go where the public can't go. But if you can grab it online, you're good to go. It's like electronic canvassing — no different from going out door-to-door saying, 'Did you see or hear anything?'"
Mike Edwards, a special assignments lieutenant with the Seattle Police Department's Criminal Investigations Bureau, said criminals sometimes think they are anonymous online. "There was a prolific motorcycle thief," he said. "We found out he had a Facebook page, and he would post photos of himself on the stolen motorcycles. With that evidence, we were able to get a conviction. Some of them he took to chop shops, and we were able to arrest folks in the chop shops as well. So that was purely a social media tool."
Edwards, a 31-year-old police veteran, said some cases lean heavily on social networking. Another example included a blog post that had references to social media and chat rooms that detectives determined were being used by a pimp in a prostitution ring. "We were able to secure the arrest and recover two juvenile prostitutes and reunite them with their families." An investigation now, said Edwards, "covers the gamut, from your Craigslist-type postings where it's seller-to-seller with fraud going on, all the way to an individual who is using social media to share specific criminal knowledge or evidence with other individuals because they're so darn proud of what they're doing."
Seattle police also use social media for early warnings about events that can impact public safety. For instance, city leaders monitored social networks on the proposed September 17, 2011, "Day of Rage," which fortunately didn't amount to much. "We want to make sure we've got enough staff to ensure that people who demonstrate can do so safely, that traffic can move, and that public safety is achieved," Whitcomb said. "So that's just proper planning."
Police departments can utilize these networks to expand intelligence gathering and garner community support. "We had a very clear example of the importance of that this summer," said Sgt. Whitcomb, "when a person became aware of a plot to kill soldiers and civilians at a military processing center with automatic weapons and grenades…Someone came forward and talked to one of our detectives. We got a joint terrorism task force involved and worked with the feds. The two suspects were arrested, and no one was hurt."
Social media could also help prevent a Trayvon Martin-type of tragedy. Facebook is a safer weapon than a gun. If community-watch groups can participate in using social media to be proactive, their self-appointed vigilantes don't have to wander the streets, ready to shoot.
About the author: Pari Chang is a professional blogger for the Law Offices of Daniel R. Rosen, a personal injury law firm in Colorado. Pari's work has appeared in the New York Times, SELF, and Glamour.
Image credit: Georgie C.