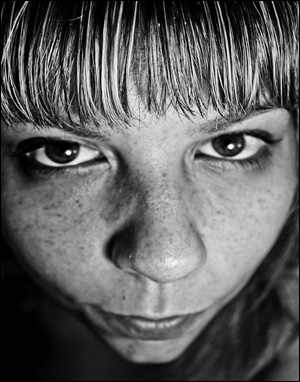 In American standards of conventional beauty, women wear makeup. It's simply expected for women to paint their faces in some way.
Makeup often makes women look, or at least feel, more attractive, and putting on makeup is part of their daily routine.
While wearing makeup seems to be the norm, there are plenty of women who choose not to wear it. They're confident with their completely natural looks, and they just don't want to be bothered with always purchasing and applying makeup.
If you don't wear makeup – more power to you! You don't buy into society's image of what beautiful means, and that's more than admirable. But sometimes makeup serves important purposes, like covering up our blemishes, enhancing our good features, and making us look healthy, refreshed, and polished.
If you don't wear makeup, here are five beauty tips to keep in mind that will help you achieve the same goals without it:
1 – Get Proper Rest
They don't call it "beauty rest" for nothing. Sleep is an incredibly important part of looking good. When you're tired, you can get dark circles under your eyes, and you skin won't look very vibrant. Make it a priority to get a good night's sleep, and you'll get a head start on waking up and looking your best.
2 – Stay Hydrated and Eat Well
It's also so important to stay hydrated. Drink at least eight 8-ounce glasses of water each day, and your skin will stay properly hydrated, too. Eating a proper, balanced diet is also essential for keeping a healthy body and face. They also say "you are what you eat," and you want to be healthy and pure, not unhealthy and processed.
3 – Moisturize
Every night before you go to sleep, and every morning after washing your face, you should apply facial moisturizer to your skin. Moisturizer will help prevent wrinkles, help smooth out your skin, and make your skin look vibrant and alive. Dry skin will make you look tired and worn.
4 – Use Lip Balm
Using some type of lip balm doesn't count as using makeup. All you need is a clear lip balm to moisturize and smooth your lips, preventing them from looking dry or cracking. You can use Vaseline to achieve the same effect, or a little lip gloss to add a little shine to your look without looking obviously made up.
5 – Groom Your Lashes and Brows
You don't have to use eye makeup to polish up the look of your eyes. Wax or tweeze your eyebrows to give them a nice shape, and use a brow brush to tame them and make sure all the hairs are going in the same direction. Without applying makeup, you can enhance the look of your eyes but just using an eyelash curler.
6 – Do Your Hair
You don't have to spend a lot of time styling your hair, but keeping it trimmed and cut regularly will make it look healthy and enhance your overall look. Try to tame any frizz with a little gel or mousse, and be sure to use moisturizing conditioner in the shower.
Gloria Marquez is a mother and freelance writer who works for Eco-Tools Makeup. She often blogs about cosmetics and its various applications and she loves to give tips to women on how to refine their looks.
Photo credit: Silvia España Gil