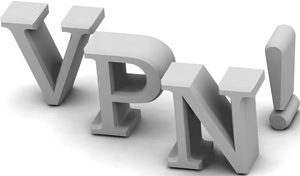 Business travelers are at a significant risk of having a security incident due to hacking. If you're an experienced hacker, it's not hard to spot people who are traveling on business.
In fact, it's not hard to find a spot where you can go looking for them and where you might end up getting login credentials that could give you access to corporate computers, government computers or just about any other type of secure data.
For businesses large and small, VPN services are the safest ways to protect sensitive data when employees are out and about. Read on to learn more about this powerful technology.
Remote Access
The idea of using a VPN to access corporate resources from remote locations is certainly not new. In fact, even nearly 20 years ago, it was common enough for people to "tunnel in" to their company's network from a hotel room or anywhere else that they could get a connection. Things have changed, however.
In today's world, employees are more likely to access corporate resources from wireless connections, which are much more vulnerable to hackers. They are also more likely to access corporate resources from connections in multiple locations, such as coffee shops, restaurants, hotels and so forth. This creates a security nightmare.
Eavesdropping is Easy
If you go on the Internet right now and look for hacker utilities, you will find plenty. There are a lot of easy to use, easy to configure tools out there that you could use to spy on most peoples' network communications. The reason it's so easy to do this is that the vast majority of Internet users are not encrypting their connections. As an analogy, what they're doing is the digital equivalent of shouting their password in a public space every time they log on to a secure resource.
Even very simple utilities can be used to eavesdrop. For example, a packet sniffer is a very commonly used network administrator's tool and network troubleshooting tool. It captures all of the packets going across a network and allows the user to read them. If those packets are transmitted without any encryption, what the user of the packet sniffer gets is generally plaintext information. This means that they could read your e-mails, read your passwords in transit, read any documents you send and do just about anything else to compromise your privacy, with just a little bit of skill. The countermeasure to this is encryption.
VPN Services and Travelers
If you're on the road, you can access corporate resources or other resources safely using an encrypted VPN service. A VPN takes any data that you are transmitting from your computer, wraps it in encryption and then transmits it. At the other end, the receiving computer decrypts the data and, after encrypting the response, sends it back to your computer. This means that, if anybody is spying on the data while it's in transit, all they get is unreadable garble.
How strong is encryption these days? The publicly available encryption would be unbreakable at random, even by the largest supercomputers in the world with essentially infinite amounts of time to work on the problem. If your data is encrypted with at least 256-bit encryption, it's safe to say that it is not going to get hacked by somebody guessing at a password.
VPN services can be accessed from almost anywhere. Many of the providers offer simple utilities that allow you to set up and configure your VPN without any technical knowledge whatsoever. Whether you work for a large or small company, having such encryption on your connection is vital to protecting your security. With this type of encryption, you can safely surf most anywhere you want and on just about any connection.
About the author: Michael Maxstead is a big fan of VPN and provides in depth information and reviews on hiding your IP address and getting around geographical restrictions. Visit VPNReviewz.com for more information on how to use VPN and choose the right service for you.
Image credit: Svilen Milev