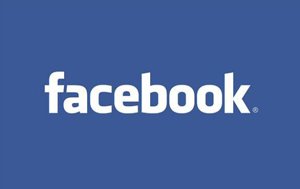 Facebook is the number one social networking website today, with over 901 million users and gaining more every day. One guaranteed way of grabbing a potential customer's attention is by holding a Facebook contest.
Let's face it: it's incredibly hard to resist a deal, much less a freebie. It's a fast, easy, and fun way to engage your customers and bring in traffic to your affiliate site.
The statistics don't lie. Popular sweet Kit Kat hosted a competition on their official Facebook page for their 75th anniversary. The result? 20,000 new followers gained in a single day. That's 20,000 people sharing Kit Kat branded content, so you can only guess how many more followers they got on day two. Contests are a powerful marketing tool and Facebook is a powerful platform – combined, you have advertising gold. Here are five tips on how you can do it, too:
1 – Read the Terms of Service. Yes, Facebook has guidelines in place for official promotions, and you could get shut down if you don't read the fine print. They can be found here, and it's a good idea to give it a thorough look. The website requires you to use a competition app, not run the contest on your company or brand page. You cannot notify winners via Facebook either. Instead, you are encouraged to inform them by email instead. Avoid common mistakes before launching that contest and save yourself the trouble of doing it all over in case you get swept by the Facebook bots: do your research.
2 – Have an eye-catching graphic. This is the first thing people will see on your brand page and on their feeds. Big, bold, and bright are your best bets here; you want it to yell "CLICK ME". The magic size is 520px in width and no more. Ugly graphics turn people off, so make sure it's slick.
3 – Some brands require their customers to "Like" their official page in order to gain access to the contest. It's called fan-gating, and it's optional. Consider your audience: on the one hand, making people "Like" your page assures you of some residency on their feeds, allowing you to share great content with them that they, in turn, can share with others. On the other hand, some people don't like the idea of having a cluttered News Feed and may be turned off by this option. Tread carefully.
4 – Plan your contest so that it cohesively integrates into your overall marketing strategy. A lot of "Likes" is all well and good, but it won't translate into sales if you're lax in keeping up the promotion in other areas. Interacts with the users of your Fan page and make sure they remain interested in what you're selling – that makes them more inclined to buy.
5 – Finally, keep it clean. Nothing spreads faster than bad publicity, and everything on the internet is (mostly) forever. A badly-run Facebook contest can bring your online reputation down to the ground. Don't mislead your customers, make the terms and conditions clear, don't engage in anything damaging to your competitors because it will come back to haunt you. Try not to do anything that will harm you in the end.
About the author: George Shaw is an advertising consultant for several online businesses such Brilliance.com, a jeweler which specializes in loose diamonds and engagement rings. He was able to successfully organize several giveaway contests for Brilliance within in the past year.