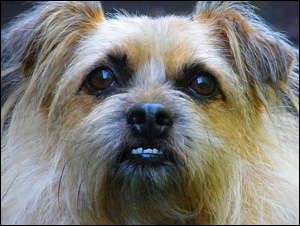 Some people say that pet insurance is the best thing they have ever got for their pet. There are also those who do not find their policy useful or consider it to be too expensive. There are even people who would never even think about taking out cover for their animal companion.
When you have to make a decision whether to buy a policy or not, you have to ensure that you will base it on thorough and accurate information. Learn everything which you need to know about this type of insurance before you make a choice.
What does pet insurance cover?
The main item on every policy is the vet fees cover, also called veterinary, medical or health cover. It is designed to pay for the treatment of the animal in case it falls ill or gets injured. The standard policies cover all sorts of conditions.
Pet insurance is designed to pay for a wide range of treatments. These include medication, surgical and dental treatments. Complementary therapies are usually covered as well, provided that they are recommended and performed by a veterinarian. You will be able to pay for hydrotherapy, electro-stimulation therapy an even acupuncture using your policy. The cost of vet clinic stays is covered as well.
Pet insurance often includes not only vet fees cover. Third party liability cover designed to pay compensation to any person incurring bodily injury and/or property damage due to the actions of the pet is available as well. The advertising and reward cover allows you to pay for these items in case your pet goes missing.
With boarding fees cover, the insurer will pay for your pet's boarding in case you have to stay in hospital for over three or four days. With holiday cancellation cover, you will get compensated in case you have to cancel your vacation because your pet has got ill or injured. You will get compensated if your pet is lost or stolen or dies if you have covers for such events.
What are the things not covered by pet insurance?
With each policy, there are different exclusions that apply. Some are valid for all standard policies. These are the exclusions from the vet fees cover.
Pre-existing conditions will not be covered by any pet insurance policy. The same applies to preventive treatments including vaccinations, flea control, worming and teeth cleaning. The insurer will not pay for elective treatments. These are treatments that are not necessary for the animal to live and to develop normally.
Castration and spaying are not covered. Treatments related to breeding, gestation and whelping are excluded from standard policies as well. Still, you will be able to pay for them with breeder's insurance.
Different exclusions and limitations apply to the other cover benefits of pet insurance policies. They tend to vary considerably from one insurer to another so it is essential to check them yourself.
What are the different levels of pet insurance cover?
There are three levels of cover. Lifetime plans cover your pet for life. As the policy holder, you are entitled to maximum annual cover. You can make any number of claims during the year and any number of claims per condition. Per-condition plans have a maximum cover limit per condition. The insurer will pay for the animal's treatment up to this limit. You will not be able to make a claim on a condition which you have already claimed for.
Time-limited plans have a maximum per-condition limit and a maximum time limit. The insurer will pay for the treatment of your pet until one of limits is reached. Again, you will be able to make a claim per condition only ones.
Lifetime pet insurance is the most comprehensive and flexible, but it is the most expensive. Time-limited plans are the cheapest, but the most restrictive.
How much does pet insurance cost?
The premium and the excess are typically determined on an individual basis. They are calculated on the basis of the insured animal's breed, age and overall health and the vet fees in its area of residence. It should be pointed out that most insurers reserve their right to change the premium and excess if there is a change in these specific circumstances.
You have to decide whether pet insurance is affordable to you. Request quotes from different companies to find out exactly how much it will cost you. Then compare the cost of the policy to the cost of treatments which your pet may need.
Is my pet worth insuring?
The owners that choose to insure their pets do it mainly because they are emotionally attached to the animals. Only a few do it because their pet has a high monetary value. In general, it is important to assess the risk of your pet getting ill or injured. You should also try to estimate the likelihood of the animal causing property damage and/or injuries to other people. This will help you decide on this party liability cover.
Now you have the necessary knowledge to decide whether pet insurance is worth it. Take into account your pet's needs and your requirements and your budget as well. You may want to consider the consequences of not having insurance if something happens to your pet or it causes an accident.
This article is a worth while read if you are unsure on purchasing pet insurance. We feel that it is important that you make the right decision. The only advice I can give you is: you can never have enough pet insurance, due to the fact you never know what can or might happen to your pet.
Photo credit: Markles55