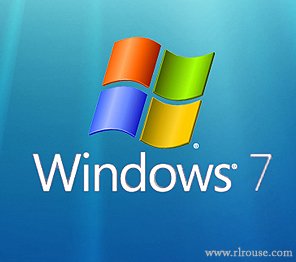 More computer users now are running Windows 7 on their systems and most of them are happy with the platform. After all, Windows 7 is probably the best operating system after the well-loved Windows XP.
To make the system run more efficiently, you  can add desktop gadgets. These desktop gadgets are recommended for added functionality, easier and convenient use.
There are several desktop gadgets For Win 7, but the most popular include:
1 – App Launcher
App launcher is a great desktop gadget, which will allow you to easily launch programs that you used most of the time. This good tool for bloggers happens to surf and blog at the same time. With so many applications that you need to open all at once, it can be time consuming if you keep looking for programs inside your system. However, with App launcher, programs are easily launched. In just few minutes, the programs that you need are started instantly.
2 – Windows Orb Clock
Are you looking for a cool clock to your system? Windows Orb clock is the coolest clock for you. It has the clean look and great symmetry that complements the way that Win 7 desktop appears. Though other types and colors of clock are available, still Windows Orb Clock is the best one.
3 – All CPU Meter
Want to check the quad core that you are using? The best way to monitor is by using All CPU meter. This allows you to check and watch your memory usage. Aside from checking the CPU meter, this desktop gadget also works very simple. The information display is easy to read and very informative.
4 – Color Splash Colors
Color splash colors are a desktop gadget that applies colors to pictures. There are many photo enhancement editors but color splash colors are the best in terms of quality.
5 – Clipboard Manager
It allows users to save clips on the clipboard manager. Other clipboard tools only allow several clips to be saved but clipboard manager allows up to 999 clips to be saved thus saving lots of time. Time stamp is also available for the saved clips for more clarity and easy browsing.
6 – Parental Controls
Parental controls have controls that parents can control. This is best used to prevent children from viewing videos and images that are not suitable for kids.
7 – Facebook Explorer
For those using social networking sites, Facebook explorer gives you updates regularly than any other Facebook gadget. This desktop gadget picks up updates from your friends almost every couple of minutes.
8 – MiniTV
Are you interested in watching news? MiniTV will allow you to watch on news right directly to your desktop. You are always updated and on the loop with this desktop gadget.
9 – Magic Folder
Magic Folder groups your files accordingly. No need for you to look for jpg, avi or mp3 files separately. The magic folder will group them accordingly.
1 – To Visit or Not
To visit or not will aid you to control the several minutes sites that you will view the site. If you want to avoid internet addiction, limit the minutes that you are present in specific site.
These ten desktop gadgets will surely make you enjoy your Windows 7 platform since it will run more efficient and convenient.
About the author: Ilya Elbet writes for several IT Consulting Virginia Beach and Computer Support Virginia Beach companies.