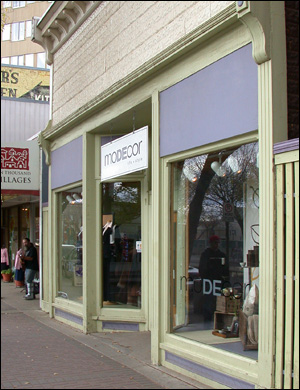 Whether you are looking to sell your business premises in the coming months or simply wish to enhance the setting for the good of staff members and customers, there are many things you can do to add value to your commercial property. Continue on as the aspects worth considering are explored in further detail.
Extensions
Creating additional space to accommodate a growing business will not only allow you to increase the workload and number of employees, it could also add significant value to the property.
If you are thinking of ways to branch out without having to move premises this could be the ideal solution, so check to see what planning permission you would be granted and make a few enquiries to see how you could extend your property to maximize potential.
Implement Eco-Friendly Features
A green building is becoming increasingly sought after by businesses of all natures as it shows customers they are a company with a conscience.
If your building is not particularly eco-friendly, there are various ways you can change this from installing solar panels on the roof of the building to changing old windows and doors to an energy rated alternative. These changes can not only increase the value of your property but will also reduce your energy bills, making them an extremely worthwhile installation.
Introduce Physical Security Products
Fixed physical security products are a great way of adding value to a commercial property as long as they are professionally manufactured and supplied to ensure they protect the premises well and don't detract from the aesthetic appeal of the building. Shutters, grilles, railings and gates are just some of the products you could introduce to enhance security and increase value.
Update the Décor
If you are thinking of selling the property in the coming months, take a moment to consider the state of the décor; busy commercial properties can soon show the signs of wear and tear through peeling wallpaper, faded carpets tatty office furniture, so if you haven't updated the décor in a while it may be time to do so. Keeping the color scheme neutral and carpets dark is a good idea as this will help to showcase the space as a blank canvas to potential buyers so try to avoid really whacky colors.
Adding value to a commercial property is simpler than you might first think, so take a moment to consider the ways in which you could benefit from updating the space and implementing a few changes.
It's important to understand the benefits of adding value to a commercial property wherever possible, so from the addition of roller shutters through to extending the building make sure you are doing all you can to benefit your business directly and increase the value should you wish to sell now or in the future.
Credits: photo courtesy of Ania Chen.