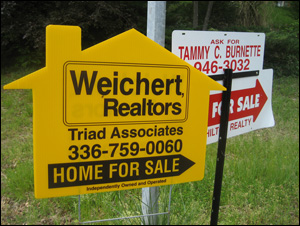 In determining the value of your home, what's the most important factor? It's said to be location, but unfortunately, your house is where it is. You can't very easily move it to a more expensive neighborhood.
There is another answer, though. By making the right improvements, you can add as much as 75 percent to 100 percent of their cost to the value of your home. Of course, some upgrades are more useful than others. Some are also more difficult to implement than others; fortunately, these can be made with relatively simple tools and materials, no need for a Hyster forklift or a John Deere tractor. The five listed below are proven to provide the greatest return on investment at selling time:
1 – Swap out Your Siding for an ROI of over 75 Percent
New siding will do the most to improve any home's curb appeal. This one upgrade alone can take your residence from embarrassing eyesore to neighborhood showpiece. In addition to the cosmetic improvement, new siding affords an enormous savings in time and upkeep over the years. The cost of adding new siding varies greatly depending on your location, but the return on investment is high. From 75 percent to, in some cases, more than 100 percent of the expense of this improvement can be recouped at selling time.
2 – Kick up Your Kitchen for an ROI of 75 Percent and Up
An upgraded kitchen is always a great selling point. In fact, for a number of potential buyers, the sight of an unattractive kitchen with outdated appliances could be an actual deal breaker. The kitchen is the heart of many a home, and if you want to get the best selling price, yours had better shine. If you can't replace the cabinets, consider stripping and staining them. Fresh paint and new flooring will always help, as well. Of course, if you want to reap the largest possible return on your investment, replace the counter tops and sink and treat the room to the sparkle of new stainless steel appliances. According to some estimates, every $5,000 spent in updating the kitchen will add $15,000 to your home's value.
3 – Beautify your Bathroom for an ROI of 90 Percent
To help in obtaining the best selling price, your bathroom must offer a feeling of comfort, convenience and luxury. The installation of new cabinets, sink, shower and flooring will go the extra mile in increasing its ambiance, but you must also ensure that everything works as it should. Dripping faucets and clogged drains will ruin the effect in a hurry. If everything goes as planned, however, you should recoup as much as 90 percent of your investment on a bathroom upgrade.
4 – Replace Windows and Flooring for an ROI of at Least 70 Percent
In addition to improving a home's appearance, new windows provide a double monetary benefit. By putting an end to drafts, they will afford substantial savings in heating and cooling costs. In addition, the return on investment of this improvement can run as high as 80 percent. Where flooring is concerned, it's important to realize that dated carpeting is a major turnoff to any potential buyer. If yours is orange or lime green, get rid of it. If you're lucky enough to find hardwood flooring underneath, forget about carpet altogether. Instead, have the floors refinished and let them shine like the selling point they are.
5 – Let Landscaping Seal the Deal for an ROI of 75 Percent
Curb appeal is crucial, and an impeccable lawn and greenery set the tone for visitors. Spreading mulch around trees and bushes will add immediate panache. Don't ignore your hardscaping, either. Replacing battered concrete walks with colorful pavers will pay off at selling time. Home improvements are always a good investment. Make these upgrades to your own home and watch its value soar.
About the author: Joel Carls writes for Home Equity Release covering a wide range of retirement and home finance topics.
Credits: Photo courtesy of Image Money.