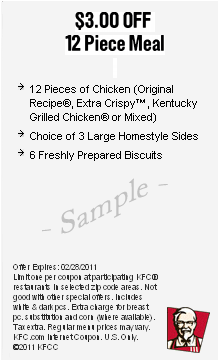 You're probably already familiar with the restaurant discount coupons that come stuffed inside the Sunday paper, but did you know that there are tons of coupons available on the Internet for virtually any chain restaurant you can think of? All you have to do is pay a visit to Google and search for restaurant name coupon (replace the words restaurant name with the actual name of the restaurant) and you'll be presented with plenty of options.
McDonalds, Arby's, Applebees, Outback and lots of other restaurants want your business, and they're quite eager to get you to walk through their doors and give them a try. Hence the abundance of coupons offered.
Typically you'll be asked to enter your zip code or city/state in order for the website to determine what the current deals are for your area, but in some cases you'll find coupons that are good at any restaurant in the chain. Some restaurant websites will ask you to sign up for their free newsletter before seeing the coupons available.
Once you get to the coupon page, simply select the coupon(s) that interest you and click PRINT. It's that easy – enjoy!