Picture of the day - June 19, 2005
Deer Obeying A Stop Sign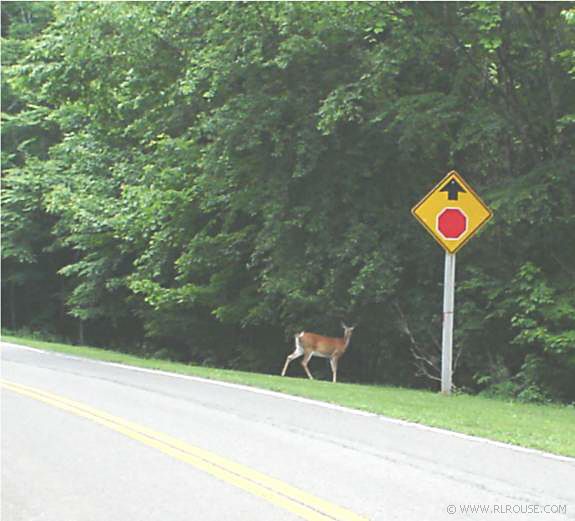 Today's picture features a deer that appears to be obeying a "STOP" sign. My wife and I spent the day Saturday enjoying lots of great Bluegrass and Mountain music at the 11th annual Wayne C. Henderson Music Festival held at Grayson Highlands State Park.

As we were driving down the mountain to exit the park, this rather large whitetail deer crossed the road right after we drove by. To our surprise, it stopped right in front of the sign and just stood there. I stopped the car, jumped out, and snapped this photo just before several other cars came along and scared the deer away. It made for an interesting end to a wonderful day filled with Bluegrass Music in a scenic mountain setting!




The Wayne C. Henderson Music Festival is held every 3rd Saturday of June at Grayson Highlands State Park, one of the most beautiful State Parks in the country. This year's festival featured guitar and mandolin competitions by some of the most accomplished musicians you will ever hear. The winner of each category was awarded a coveted instrument that was hand-built by Wayne Henderson himself.

In addition to the competitions, there were several live Bluegrass and Mountain music performances by some of the region's best musicians and singers. The day's festivities were capped by Wayne Henderson and a few of his friends performing some amazing instrumentals. A great time was had by all, including the deer!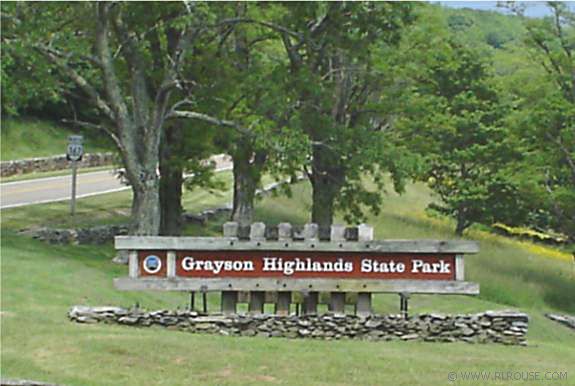 Grayson Highlands State Park is located between Volney and Whitetop, Virginia on Highway 58, one of America's most scenic highways. Take exit 45 of I-81 and follow Highway 16 south for 33 miles, then turn right onto Highway 58 and go 8 miles to the park entrance on your right.

You can also easily get there from Abingdon, Va. Just take exit 19 of I-81, then follow Highway 58 through Damascus and Whitetop and on to the park entrance on your left.

---
Picture Of The Day Homepage | Submit a photo