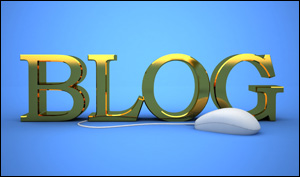 The tipping point in my career as a marketer came when I finally took the plunge into blogging.
In the past 16 months I've cleared well over a million dollars through the strategic relationships I've acquired through the blogging community. It's simply not possible to overstate the remarkable benefits that come from this medium.
Establishing yourself as a blogger of true authority is to position yourself to succeed – whether you're in direct response marketing, sales, reputation management, or whatever else.
Of course, not all bloggers actually accomplish this. Consider the sheer number of bloggers that are out there – and then consider how many of them have actually made millions through the persuasive power of blogging technology.
The difference between the amateur blogger and the madly successful blogger is often a matter of perceived authority. This isn't something that can be bottled or reduced to a formula. With that said, there are a few techniques and tips I've learned that I know have translated into my own blogging success.
By following these six tips, I believe any blogger can be well on his or her way to becoming an industry-leading, authoritative blogging machine:
1 – You've got to have 100% passion for your vertical.
Or to put it another way…ghostwriters just won't cut it! If you're going to become an industry-leading, authoritative blogger, you're going to have to write about your vertical day in and day out. It's going to have to become just like breathing to you. And you've got to convey the deep passion you have for the field. That's something that can't be faked – and if you're not totally invested in it, that's going to shine through in your writing, and your readers won't stick around for long.
2 – You need impactful design that tells your story.
The Internet is a visual medium, and the text of your blog lives or dies by the context in which it is placed. A good design is one that says something about who you are as a blogger – what your passion is, and what your values are. Just recently, I revamped the design of my own Direct Response blog; the new layout shows a smoldering crater behind the Direct Response team, which sends a clear message to readers that we give them a competitive advantage. We help them absolutely destroy the competition. That's the kind of powerful story that an impactful design can convey, and it underscores each and every word that you write.
3 – Create controversy.
You need to have something daring and original to say about your topic – something that makes you stand out from all the rest. It's really a matter of balance. Push it too far, and you're going to be seen as a radical, or as a zealot. Hold back, though, and people will think you're timid – and frankly, a little useless. Get people's attention by taking an unorthodox stance, or by using tremendous hyperbole. Don't do it by being a bully or a jerk.
4 – Give away true insider trade secrets.
That doesn't mean you have to give up the whole farm. But you need to give your readers value. There needs to be a real-world, here-and-now benefit that they get from reading your blog. A successful blog is not just "interesting," or "entertaining" – it's got real, value-added content that makes it clear to readers that you're someone who knows the vertical inside and out.
5 – Do not allow advertising.
Looking to have your readers lose all trust in your objectivity and your credibility, just like that? Make them think you've sold out. Ads are simply bad news for new bloggers; once you've developed a significant following, you might find a little more leeway here, but even then, you've got to vet your advertisers, and ensure they are shoring up your credibility, not detracting from it. (The only ads I ever allow on my blog are from brands that my company owns.)
6 – Finally, spend a little extra money on a killer domain name.
If you're going to spend so much time and money on a great blog, why would you limit its impact by putting it on a domain nobody will ever find? An exact-match domain name, corresponding to your industry, is worth every penny you'll have to pay for it – and it's the best way to maximize your blog' visibility and its authority.
These are tried-and-true techniques that every blog needs in order to establish true authority – and if you follow them, you'll quickly find yourself in a position where your blog has real power, and you have real success.
About the author: Rich Gorman is a veteran of the direct response marketing industry and an expert in online reputation management and direct response marketing for companies large and small.
Credits: Image courtesy of Svilen Milev.