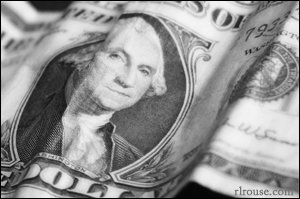 Like most webmasters you have probably tried making money with various affiliate programs only to end up rather disappointed with the results. I've been there too, and it certainly deflates one's ego to log into your affiliate stats and see zero sales and zero earnings recorded during the last reporting period.
I learned several years ago that there is a secret to success when attempting to earn affiliate commissions: You have to pre-sell the product or service in question as well as that particular company before you send the prospective customer to the company's website!
Like most newbies to affiliate marketing, I used to simply paste an affiliate banner or button onto my website and wait for the commission checks to start rolling in. Well, as you can guess it never happened. I eventually discovered that the only way to earn affiliate cash is to have the customer so primed to buy when he/she finally clicks over to the seller's website that the first thing they look for is the "Buy" button. How do you do that you say? Read on and I'll explain…
They key to closing sales via any medium is to either identify a need or create a desire for a particular product or service with a potential customer, then explain why he/she should buy that product or service from a company that you recommend. Blogs are perfect venues for generating affiliate commissions by the boatload because you can use an entire post to pre-sell a product or service as well as the company you're affiliated with.
Explain in detail how widget X will help the customer make more money, save money, or live a healthier and happier lifestyle. If the product or service is intended to help prevent bad things from happening (i.e. an insurance policy, an online data backup service, etc.), explain in detail what could happen if disaster strikes while they are unprepared to deal with it. In other words, make the potential customer understand in no uncertain terms that he/she simply cannot make it without the item or service being sold!
I'm not saying that you should be dishonest or over the top in your presentation. You shouldn't. What I am saying is that you need to be honest with the potential customer yet extremely detailed in your explanation of the benefits of buying and/or the risks associated with not buying.
After you have sold the product or service, you then need to begin selling the company that you want the customer to buy it from (in order to earn an affiliate commission of course). Spend a paragraph or two detailing the history of the company, then discuss their excellent competitive pricing, award-winning customer service and hassle-free return policy. In other words, explain to the customer why he/she needs to buy the product or service they now realize they so desperately need or want from THIS particular company instead of one of the hundreds of other companies on the web selling the exact same thing!
Of course it really helps if the product or service in question will truly benefit the buyer. It also helps if the company you're promoting really is among the best in the business. I would never promote a product, service or company that I don't believe in, and neither should you. There are more important things in life than money, one of the most important being self-respect.
In summary, the key to making real money with affiliate marketing is pre-selling the product or service along with the company you're affiliated with on YOUR website before you ever send the customers to that company's sales page. Good luck, and happy marketing!
About the author: Rick Rouse is the owner of RLROUSE.COM. He has been earning affiliate cash on the Internet since 2002.